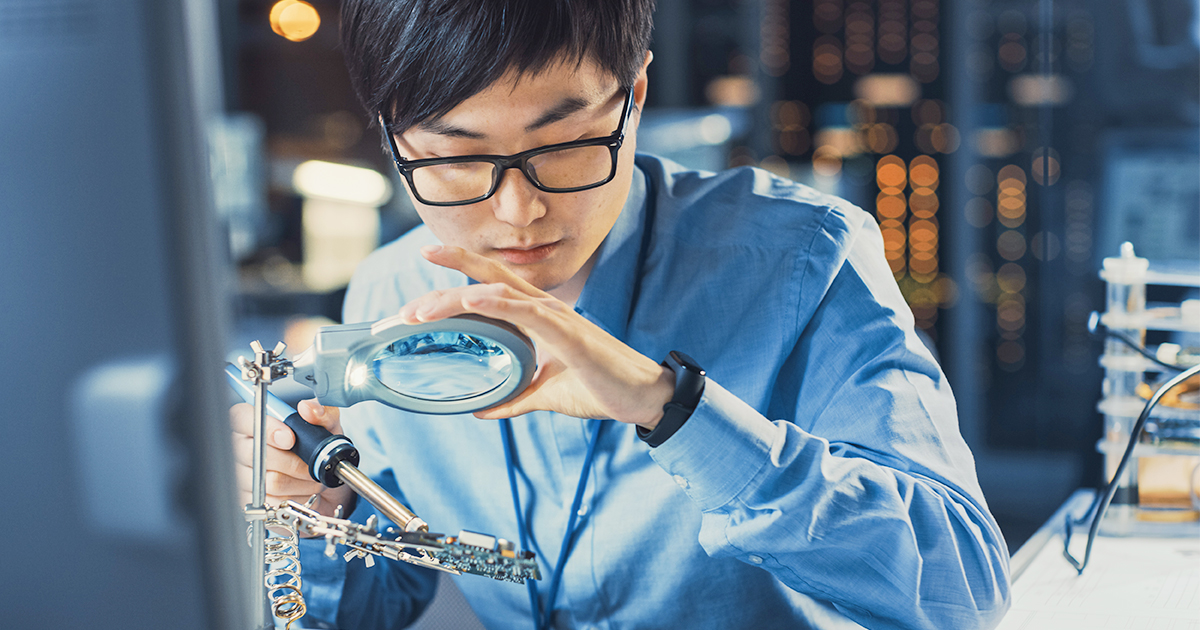 Tencent, a Chinese Big Tech Giant, posted job openings for people with the skills to create artificial intelligence microchips. It is looking to bring on chip designers, component designers, and verification engineers. The conglomerate told CnTechPost it is looking to develop components that can fulfill its AI acceleration needs. At present, it ranks as the country's third-largest cloud services provider, representing 15 percent of the domestic market.
The corporation participated in a $278.5 million funding round conducted by Shanghai-based chip startup Enflame Technology earlier this year.
Tencent seems to be joining its contemporaries Alibaba and Baidu in supporting Beijing's pursuit of semiconductor independence.
How Tencent Benefits From Making Its Own Chips
Tencent likely wants to hire AI chip engineers to gain an advantage in a large and rapidly expanding market.
For one thing, the conglomerate could direct the development of its components to suit its specific needs. Many hyperscale digital infrastructure providers, like Amazon, Google, and Microsoft, have launched chip design units to make specialized hardware that addresses their web services ambitions. As it happens, Tencent has recently taken steps to become a more significant player in the cloud services arena.
Last October, the corporation launched a product called the AIMIS Medical Imaging Cloud to securely let doctors share patient information. The platform also enables specialists to provide diagnostic care remotely via the firm's digital infrastructure. In June 2021, it greatly expanded its cloud footprint by opening data centers in Hong Kong, Bangkok, Tokyo, and Frankfurt.
Tencent's efforts to capture more remote computing market share make a lot of sense, given the sector's robust growth potential. Research group Gartner predicted global spending on cloud computing would increase by 23.1 percent this year to reach $332.3 billion. The multinational could optimize its digital infrastructure's performance by developing custom hardware while also reducing its power consumption.
Tencent signaled its interest in promoting domestic next-generation data center component advancement by financially supporting Enflame Technology.
Established in 2018, Enflame has sought to design deep learning components capable of accelerating datacenter AI training. Since its second seed round, Tencent has been a lead investor in the firm, holding a 23.2 percent stake in the business as of May 2020. Those capital infusions chipmaker recently announced it developed its second-generation cloud computing acceleration cards.
Bolstering China's Semiconductor Ecosystem
Another probable motivator for Tencent moving into the chip design field is its home country wants to set up a microelectronics ecosystem.
For almost a decade, the Chinese government has prioritized establishing its semiconductor independence. Beijing wants to lower its expensive dependence on imported microelectronics by cultivating cutting-edge chip design and manufacturing resources. Local leaders ramped up their efforts after the nation entered a trade war with the United States. It created a $51 billion investment fund and other significant incentive initiatives to achieve that goal.
Alibaba and Baidu, two of China's technology champions, have taken up the cause.
Best known for its e-commerce platforms, Alibaba established a chipmaking division in 2018, which launched its first product the following year. The conglomerate deployed the component, a neural processing chip called Hanguang 800, to make its C2C service Taobao more efficient. Late last year, it revealed it would pour $15 billion annually into its semiconductor subsidiary.
Baidu, the operator of China's top search engine, has also demonstrated its interest in developing leading-edge microelectronics. The corporation founded a component development unit in 2010 that introduced an AI accelerator in 2018. Subsequently, it launched Honghu, a processor that powers its smart speaker and in-car computing products.
In addition, Alibaba and Tencent signed onto a government program to establish China's IC industry standards.
Since advanced semiconductor development is a market and government priority, Tencent will probably intensify its chip engineer recruitment efforts in the future.
Article Tags