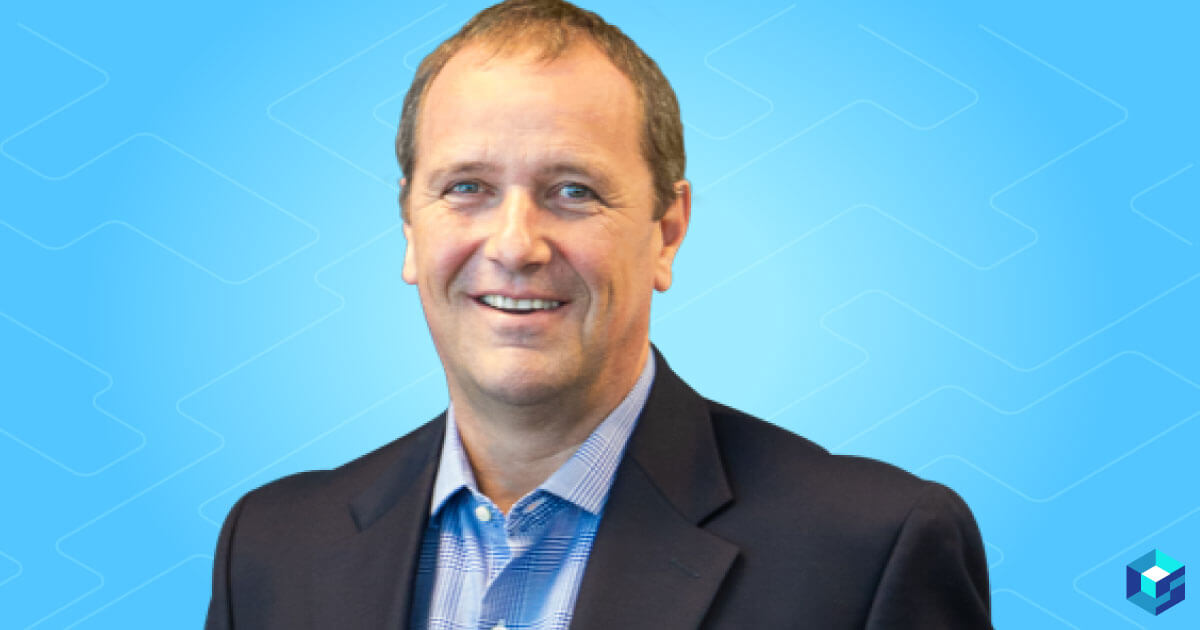 Introducing Project Sourcengine
Jens Gamperl is the Founder and CEO of Sourceability, a new hybrid distributor of electronic components. The company has grown in just three years to over 16 locations around the globe and over 275 employees. Gamperl has been in the electronic distribution industry for nearly three decades now and sat down recently to talk about his latest – and, as he'll tell you, greatest – project, Sourcengine.
Q: Sourceability just launched Sourcengine, an e-commerce platform for electronic components. How did that come about?
A: I began developing the idea five years ago. I saw a lot of investment in logistics, ERP systems, quoting, headcount, etc., but most of that data was and is still transferred through the supply chain with Excel spreadsheets. We see that every day at Sourceability. As an hybrid distributor, our main responsibility is consolidating and filtering data for our customers, but the moment you deliver your spreadsheet it's already out of date.
So, from my view, and I think also everyone else's, it's very frustrating to have so many sheets going back and forth with so little return per data transaction. I see all these intelligent computer systems, like Google, Watson, Alexa, Siri, and meanwhile we can't exchange data on an API (Application Programming Interface) or EDI (Electronic Data Interchange) level.
At a certain point, you have to think about where is the industry going in five, ten years? Where was it five, ten years ago? And then you develop from there.
Q: What did you see as being crucial to develop?
A: The biggest was for all customers to be able to immediately see available offers and schedule deliveries on their own. If you don't know the industry, it sounds simple, but you can only do that if you have all the data you need together in one place and it's simple to search. The data must be reliable and constantly updated, and you must have a guarantee that you will get what you ordered when you need it.
It's actually very tricky and a big project. That's why it hasn't been done before, but it's the way the industry has to go if it wants to keep up with digital progress.
Q: And that's what Sourcengine does?
A: It is, along with a lot of other features we've added and developed. We brought in digital transformation experts, industry experts, and experienced software developers to create the platform. We've consolidated a huge amount of data and we're making it free to everyone who uses Sourcengine.
First, we've consolidated specific part data with market pricing and availability on a software-as-a-service (SAAS) platform with the cloud. If you go to Sourcengine.com and log in, that's what you're interacting with. The next step is integration of that data with ERP systems. It won't matter if users have SAP, Oracle, an inhouse system – all of them can be connected. You'll be able to order a part right from your own system and have it delivered when you want.
Q: What's the end goal with Sourcengine?
A: The end goal is ERP integration from us as a service provider to all customers who are interested. The investments we're making are, therefore, on the behalf of not only our current and future customers, but all suppliers.
A few years ago, when the team was first considering the idea of ERP integration, we asked ourselves: "Could we get 50,000 customers by creating the tech and introducing the service?" At the time, we thought that was unrealistic. If we just developed the technology, we'd be a technology startup with no customers.
Instead, we started a distribution company, Sourceability, focused on service and quality, which would lead naturally to our technology goal. Within three years, we had 1,200 customers who trust us and know we have a reputation for taking care of our customers. With critical mass and a trustworthy reputation, we can introduce our new technology and be taken seriously.
Three or five years from now, we might even be focusing on just the technology, not distribution. We'll see.
Q: Now that Sourcengine has launched, how does it measure up to what you originally envisioned three years ago?
A: I believe my vision ended up in the product called Sourcengine, but now it's my vision spiced up with the visions and ideas of dozens of other people involved in the product. I think that's the biggest strength of the Sourcengine team; that they took my idea and gave it a much bigger vision than it had originally.
Q: What are the next immediate steps for the platform?
The next step will be rolling out Sourcengine at Electronica 2018 in November. We have finished our closed beta and launched our new website with an unrestricted single part search that can give any interested industry buyers and suppliers access to the offers available in our marketplace. Electronica is a great opportunity to share our platform on the largest stage for our industry as we demonstrate the capabilities Sourcengine brings to the market. We will be presenting live demos of the platform in Hall C5 Booth 247.
After that, we'll concentrate on adding and developing new features and listening to customer feedback to make the experience as easy as possible. As a result of this feedback, Sourcengine continues to expand its available capabilities including one of the most recent updates, the alternate part feature, allows users to find replacement parts for searched parts without offers.
If we really support the technology, I think we have unlimited opportunities to make this platform into the new standard model for the electronic components industry.