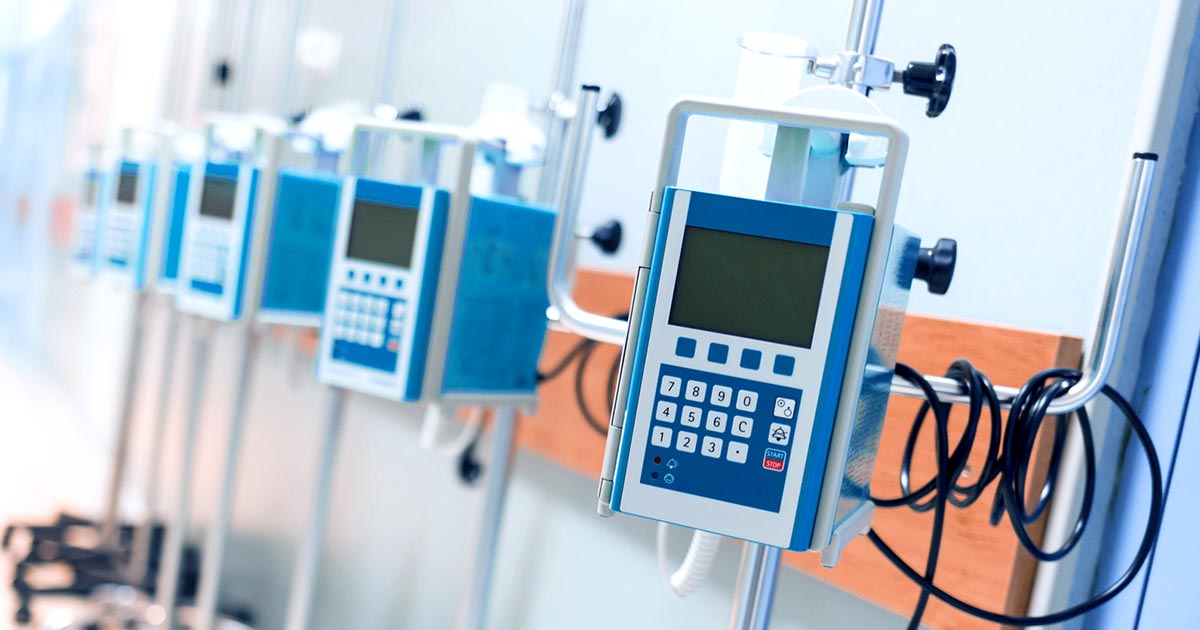 As opposed to consumer devices, electronics with applications in the medical sector cannot have a high failure rate. If a video game console launches with serious defects, its maker's customer service department will be swamped with complaints. But if a breathing machine or infusion pump unexpectedly stops working, the consequences can be dire.
That's why it is crucial for OEMs to source their components from companies like SL Power Electronics Corporation.
The firm specializes in making power conversion solutions for the lighting, industrial, and medical fields. Thanks to a series of strategic acquisitions, it brings over six decades of design experience into each of its new offerings. The company harnesses its expertise to release mission-critical products that offer long-term dependability.
Meeting the Demands of Mission-Critical Applications
SL Power knows that electronic devices which perform very specific tasks must be highly reliable. For that reason, it develops components that can stand up to the rigors of continuous operation. And it only uses world-class materials and production methodologies to fabricate its offerings.
For example, the company's MB65S24C single-output power supply is ideal for use in current and next-generation medical tools. The 65W module features premium E-Caps that have a 10-year lifespan. It is also BF isolation rated because of its low current leakage performance.
Plus, the MB65S24C meets the FCC's Class B Conducted and Radiated EMI requirements and a number of international safety standards. That means it can be utilized in new products that are intended to have long-term patient contact.
With those attributes, the firm's module can power surgical lightheads, medical examination instruments, and respiratory care equipment. In addition, the power supply's certifications make it useful for projects with aggressive time to market windows. Thanks to SL Power's diligence, these components provide consistent abiding performance that medical industry professionals expect from their equipment.
A Customer-First Approach to Design
Over the past 15 years, SL Power has established a reputation as a customer-centric company.
The vendor established three cutting-edge R&D complexes to craft components which offer significant new benefits with each generational evolution. It maintains sales and technical support centers across the world to assist its global client base and collect feedback that informs its design process.
Its GB60S48K single output power supply is a product of its client-focused approach to business. The 60W module has universal input (90VAC to 264VAC) compatibility and 88 percent typical efficiency. The item offers less than 0.5W of no-load power consumption. Its also CSA, EN, IEC, and UL62368-1 certified, making it suitable for industrial and lighting projects.
The GB60S48K's technical specifications make it a perfect fit for various medical devices. For instance, it satisfies the safety requirements necessary to power continuous positive airway pressure (CPAP) machines. That being said, it has the versatility and robustness to ensure shadowless surgical lights and movable ultraviolet germicidal lamps remain functional.
Although it commenced operations fairly recently, SL Power found success by adhering to time-test manufacturing principles. Its customer-first values make it an ideal partner for OEMs that make mission-critical electronics with medical industry applications. Because when it comes to equipment that helps save and sustain people's lives, only best-in-class components are acceptable.
‍
Article Tags