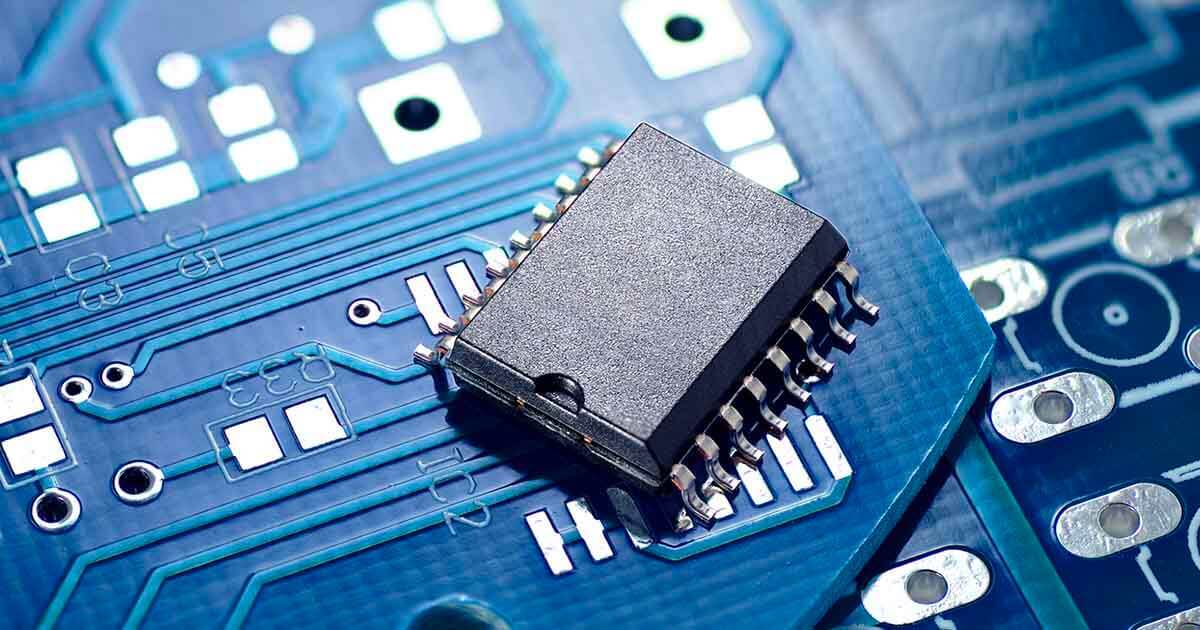 Recent demand surges have now led to a semiconductor production capacity shortage, resulting in sector-wide chip pricing volatility, reports Gizmochina. The output shortfall is already causing major cost increases for memory, logic, and power integrated circuits (ICs), as well as photocouplers and NAND flash controllers.
Taiwan Semiconductor Manufacturing Company (TSMC), GlobalFoundries, and Samsung are among the affected electronic component vendors.
What Prompted the Industry-Wide Semiconductor Production Capacity Shortage?
The semiconductor production bottleneck has been caused by a confluence of events starting with the coronavirus pandemic.
In the first quarter of 2020, regional authorities across the world issued self-quarantine mandates to halt the spread of COVID-19. Subsequently, many semiconductor manufacturing facilities temporarily shut down for extended periods of time.
After leaders began lifting their lockdown orders last spring, consumer demand for new personal electronic devices and motor vehicles sharply increased. Unfortunately, vehicle and smartphone chipmakers lacked adequate inventory to serve the marketplace because of the earlier plant closures. Manufacturers ramped up their production capacity and raw material sourcing to compensate, which resulted in the current situation.
At present, multiple segments within the global semiconductor market are experiencing availability issues, pricing volatility, and delayed lead times. Because of the sector's interconnected nature, it is unclear how far into 2021 the shortage will last. That said, market insiders estimated in December that the problem would last for 6 to 9 months.
Foundry Capacity Shortfall Prompting Pricing Changes
Several foundries have contacted their customers about the production capacity problem and its effect on their operations.
TSMC, the world's largest contract chipmaker, suspended a discount program for its biggest clients. Last month, reports emerged the company's 5nm manufacturing lines had been booked through 2021 by Apple, Arm, Qualcomm, and fabless component makers. The industrywide production shortfall has seemingly constrained the availability of its older semiconductor nodes.
GlobalFoundries has also discontinued its special pricing terms and is running its factories at maximum utilization.
Despite its massive manufacturing footprint, Samsung is not immune to the output constraints that are affecting its contemporaries. In response, the provider intends to increase the price of its 8-inch wafer fabrication services soon.
Taiwanese chipmakers United Microelectronics Corporation (UMC) and Vanguard International Semiconductor (VIS) have raised their production rates because of the shortage. Considering their collective market presence, the firms' recent adjustments will likely impact memory and logic circuit prices worldwide.
DB HiTek, a South Korean company, recently notified its customers that its foundry service would be 10 to 20 percent more expensive this year. It is also running its plants at maximum utilization because of the production capacity shortage.
Specialty Semiconductor Vendors Also Raising Prices
The semiconductor manufacturing capability shortfall is impacting firms outside the foundry segment.
Goodix, a biometric sensor manufacturer, hiked up the price of select products by 30 percent on New Year's Day. Novatek Microelectronics, a maker of display drivers, recently told its partners that its TDDI and DDI components would be more expensive in 2021. Industry insiders believe its display driver price bump will be 10 percent.
Outsourced assembly and test companies (OSATs) are also feeling the effects of the chip production capacity crunch. Phison Electronics Corporation and Silicon Motion Technology Corporation have stopped offering quotes for their NAND flash controllers. The two providers are considering raising their prices by 10 to 15 percent sometime in Q1 2020.
In addition, Alpha and Omega Semiconductor (AOS) issued a client notification regarding an imminent 20 percent pricing surge on its power management ICs last month.
TrendForce recently issued a forecast indicating photocoupler costs would climb this year. The research company explained component shortages and increased demand for electric vehicle charging poles caused the volatility. It noted that Lite-On Technology Corporation would make its photocouplers 10 to 20 percent more expensive this February. It also mentioned Everlight Electronics would be initiating a similar catalog adjustment soon.
Hopefully, the sector-wide impact of the semiconductor production capacity shortage will prompt industry leaders to collaborate on a systemic solution.
‍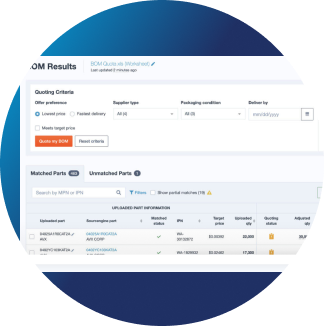 Quotengine: Your Ultimate BOM Tool
With Quotengine's real-time data on over 1 billion part offers, managing your BOM effectively has never been simpler.
Upload Your BOM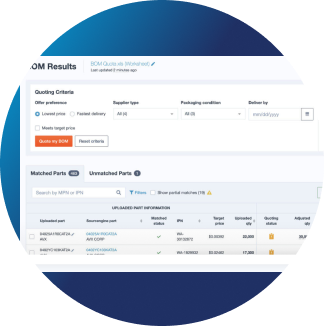 What's Your Excess Worth?
Real-time market data, quick response time, and unique price offers to help you maximize your return on excess inventory.
Get an Estimate