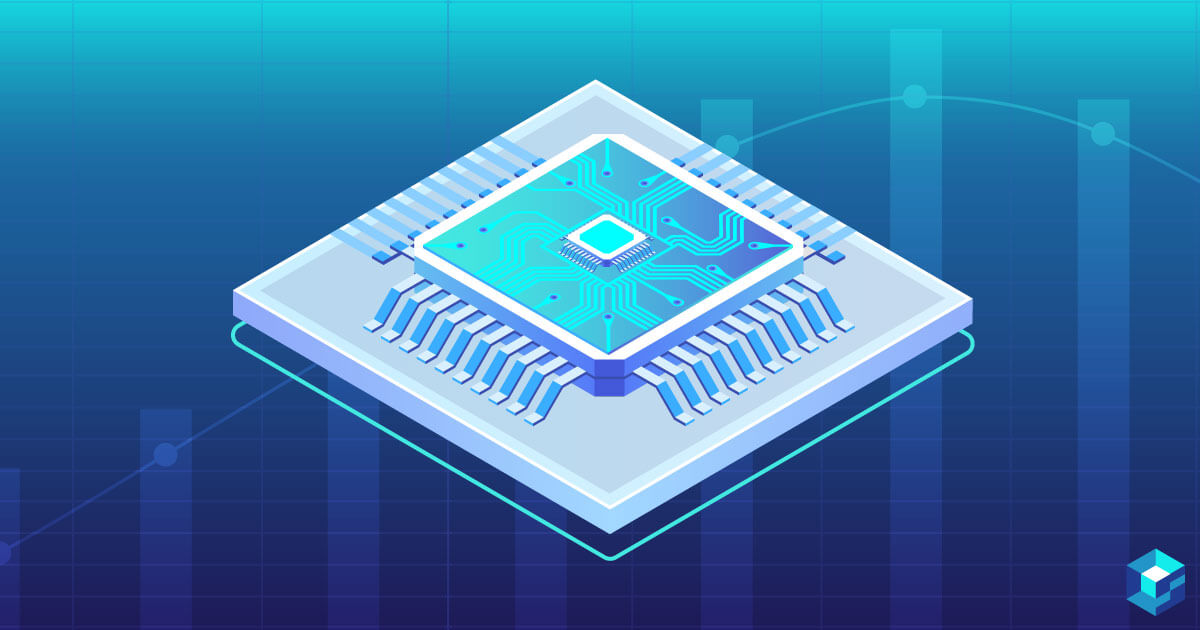 With semiconductors, the future is always today. Rapid advancements in semiconductor design, manufacturing, and applications continue to drive technology forward.
The future is also bright for the entire semiconductor marketplace. While 2018 was a benchmark year in terms of market capitalization and overall technological progress within various semiconductor industries, the current year presents significant challenges to growth and continued expansion, especially in developing markets.
Sourcengine™, a leading e-commerce marketplace for distributors, procurement specialists and designers, is one of the most commonly used e-procurement and supply chain systems for the semiconductor industry. How does the current semiconductor market stack up against 2018? And which trends and factors will define the rest of 2019?
For starters, relatively sluggish sales figures for semiconductors for the first portion of 2019 is cause for concern (more analysis below). For the first time since 2015, worldwide semiconductor revenue is projected to decline from the previous year. However, the semiconductor silver lining is significant, particularly with several high-profile semiconductor manufacturers posting strong sales and revenue figures, including Intel, Marvell Technology, Taiwan Semiconductor Manufacturing (TSM), Broadcom, ASML, and many others.
We looked at the current state of the semiconductor industry, along with some things to monitor in the near and long-term future. Let's take a look at the overall semiconductor situation – and what to watch for down the road!
Current Industry Sales & Standards
In a comparison between 1Q 2018 sales and 1Q 2019 sales shows an uncertain, yet overall stable market orientation. The major players in the semiconductor manufacturing space – Intel, TSM, Samsung, Toshiba, Nvidia, etc.– show a double-digit decrease in sales figures from a year ago. While concerning, small downturns in sales are part of the cyclical nature of semiconductor demand, especially as market supply for smartphones finally catches up to demand.
However, a handful of top-15 semiconductor makers post near break-even sales & revenue numbers from 1Q 2018 – a great sign for the overall market, given the current challenges that exist within the global marketplace. These semiconductor manufacturers are:
Broadcom
Qualcomm
Texas Instruments (TI)
NXP
STMicro
Like other high-tech electronic components, steady sales results from the so-called "second tier" of product manufacturers bodes well for the entire semiconductor industry.
Looking at the overall semiconductor market, current market challenges include a saturated dynamic random-access memory (DRAM) market, which will continue to keep semiconductor prices down throughout 2019. Previously, semiconductors were severely under supplied the DRAM marketplace. Manufacturers and suppliers reacted accordingly, but the supply pendulum swung too far, resulting in the current oversupply. Besides the sudden shift in DRAM supplies, the ongoing U.S. and China trade talks have created a sharp spike in domestic Chinese semiconductor production, which has slightly destabilized the global marketplace.
Speaking of trade disputes & tariff concerns – that's the number one factor to monitor in our Key Trends and Topics for the 2019 semiconductor market. Keep reading for our take on the challenges – and possible workarounds – for the entire semiconductor industry.
The Semiconductor Market in 2019: Key Trends and Topics
2019 has already posed some serious challenges to the semiconductor industry, yet plenty of fluid factors make for an overall promising outlook for the current year and beyond. Here are some factors to keep an eye on:
Trade Tensions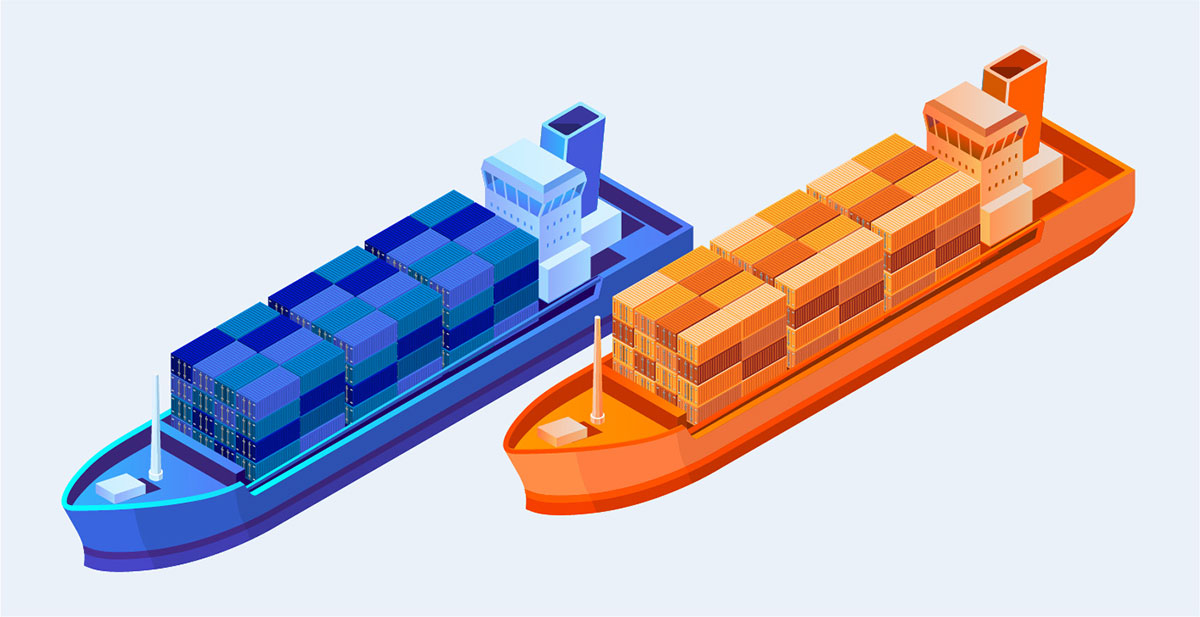 The classic good news / bad news dynamic usually defines all trade disputes, especially when those conflicts involve major superpowers. The much-publicized (and currently ongoing) trade riff between the U.S. and China is no different. The good news? The semiconductor global market is well above $400 billion for 2019. The bad news? The U.S. – China trade war has created uncertainty in the semiconductor market, which projects to an approximate 12% contraction in the marketplace. As tariffs and trade talks continue to drag on between the U.S. and China, World Semiconductor Trade Statistics tweaked their 2019 outlook from over 2.5% growth to a nearly 13% contraction. However, the semiconductor global market is cyclical, similar to other products. While semiconductor demand and growth typically expands every 3 years or so, a market correction / contraction usually punctuates each market expansion. All mini-market corrections are a combination of factors, and the current contraction is no different. While U.S. – China trade tensions are the main reason, other variables are also in play, including Brexit uncertainty in Europe, a slight downturn in smartphone manufacturing, and decreased demand for durable memory.
Innovative, Ever-Expanding Internet of Things (IoT) Market

For the semiconductor market, the continually evolving IoT universe has been boom – and will continue to drive demand for high quality, reliable semiconductors. Just 10-15 years ago, Internet-connected devices (aside from desktops and laptops) were a relatively small segment of the IoT world. Fast forward to the present day, and IoT wearable devices, smart home technology, medical equipment, and much more are part of our everyday lives. A key development for the semiconductor market's role for IoT technology: 2018 marked the first time that IoT applications ranked first in revenue-critical applications. And 2019 is continuing that trend. IoT is more important for semiconductors than traditional applications such as:
Wireless devices
Automotive products
Robotics
Cloud computing
Artificial intelligence
Consumer electronics
Durable appliances
And many others
2019 Talent Shortage?

Like any global marketplace or durable goods sector, semiconductors require core expertise and a constant supply of capable personnel to design, develop, prototype, test, manufacture and distribute the best possible products. A surprising development in 2019 for semiconductors is a considerable shortcoming in engineering and design talent. A recent Deloitte-SEMI Workforce Development Survey showed that nearly eight of every ten semiconductor business leaders, CEOs, and manufacturers think there is a considerable dearth of talent within those fields directly tied to the semiconductor industry, namely machine learning & development, AI, analytics, robotics and automation. What's more, only one-third have a practical plan in place to attract the requisite talent, skill, and development expertise to navigate the situation. Unlike 2018 and earlier, 2019 has illustrated a trio of important topics related to "the great semiconductor shortage": brand & marketing deficiencies, failure to attract qualified and motivated professionals, and early training capabilities, particularly in science, technology, engineering & math (STEM) courses. For semiconductor companies, it's imperative to refocus career development initiatives and stress the critical aspects of the semiconductor industry as it relates to other technological developments.
5G: Anticipation & Preparation for Next-Generation Communication Technology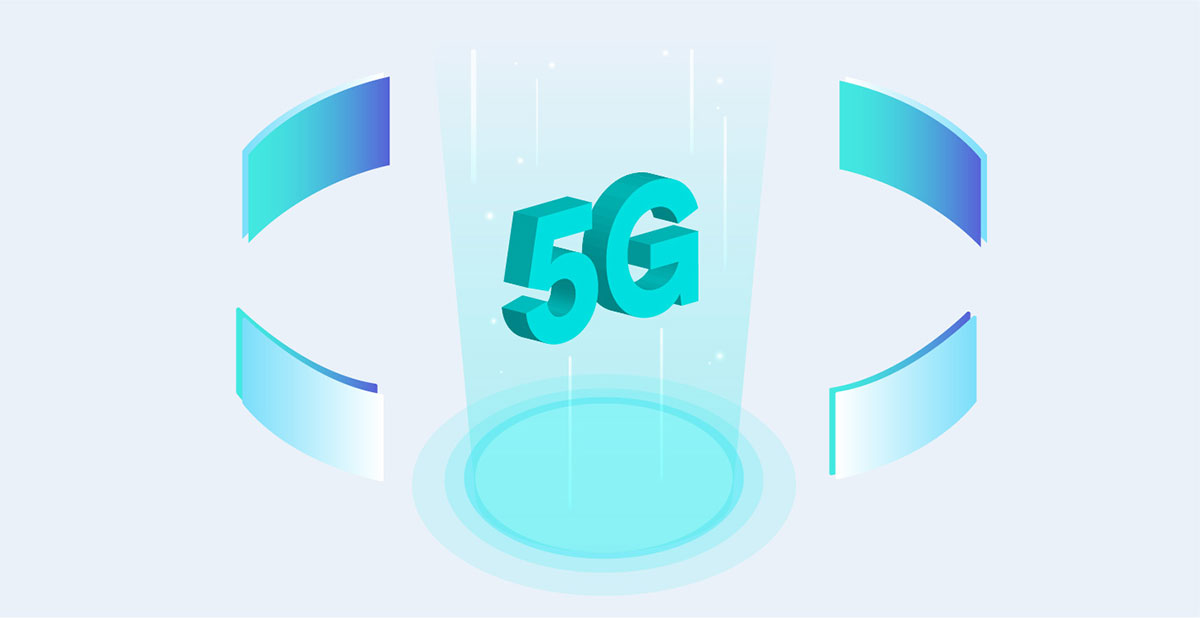 Semiconductors always play a primary role in communication technology. That's doubly true for fifth generation (5G) cellular communication systems. While 2018 was more about 5G anticipation, the current year is focused on actual preparation and deployment. On July 31, Atlanta became the first city to have 5G availability for all four major U.S.network carriers. Detroit, Indianapolis, and Washington, DC also offer 5G service. And that's just the start. As 2019 rolls on, other American cities and developed countries across the globe (South Korea already has over 1 million 5G subscribers) are following suit. The impact on the semiconductor market is hard to overstate; according to representatives from KPMG, "As the key component of a connected world, wireless communications will continue to be a key revenue driver for semiconductor companies." 5G communication technology is partly responsible for keeping 2019's relatively disappointing semiconductor market afloat in turbulent times.
Leverage World-Class Procurement Tools for Semiconductors and Other Electrical Components with Sourcengine
Sourcengine keeps your procurement team ahead of the market curve with intuitive supply chain software and a host of intelligent resources. Feel free to setup a demo or sign up today. Thanks for visiting Sourcengine!
‍
Article Tags