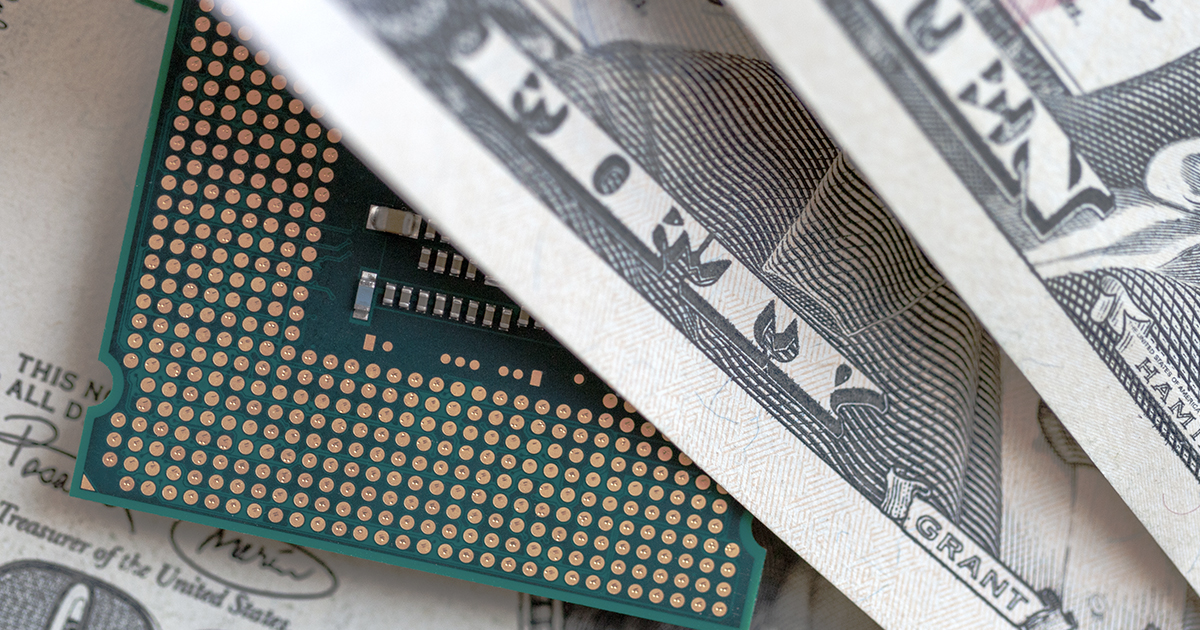 Qualcomm, the developer of Apple's wireless chips, reportedly inked a six-year services deal with United Microelectronics Corporation (UMC), a leading Taiwanese pure-play foundry.
Under the agreement, the fabless manufacturer will prepay for production capacity to ensure the stability of its supply chains. Recently, Reuters stated its partners, including Samsung, cannot acquire sufficient quantities of its components to the global semiconductor shortage.
Last September, the San Diego-based company moved to secure additional foundry services support following a change in U.S. export controls. Qualcomm's partnership with UMC is a smart move for the company, but it might create problems for small to midsize OEMs in the future.
Why Qualcomm Partnering with UMC is a Good Thing
Since its launch in the mid-1980s, Qualcomm has played a foundational role in establishing global mobile device connectivity. Its patents, software, and chips laid the groundwork for 3G, 4G, and 5G networks being deployed worldwide. Plus, its Snapdragon SoCs have provided smartphone buyers best-in-class performance, image processing, location services, and other crucial features.
But like the rest of the semiconductor industry, the corporation has been beset by significant adversity this decade.
Qualcomm's output suffered when COVID-19 disrupted its business last year. It also lost access to Semiconductor Manufacturing International Corporation (SMIC), one of its foundry partners, in December 2020. Based on SMIC's capabilities, the ending of that partnership likely constrained its supply of mid and lower-tier electronic components.
In addition, Samsung, another important service provider, shut down its Austin, Texas fab for over a month due to an intense winter storm earlier this year.
Those back-to-back challenges interfered with its ability to meet the intense demand for its products that emerged post-pandemic. Samsung's smartphone division encountered difficulties procuring enough Qualcomm application processors to assemble its budget mobile devices. Xiaomi and Realme, two of China's largest mobile device vendors, claimed to have encountered the same problem.
By partnering with UMC, Qualcomm will shield its supply chain from foundry disruptions in the future.
At present, UMC is the world's fourth-largest contract chipmaker, and it announced plans to expand its capacity in April. Over the next three years, it will spend $3.59 billion building out the microelectronics fabrication lines at its Tainan Science Park complex. Once those upgrades are set up, a portion of the facility's manufacturing apparatus will be dedicated to making Qualcomm parts.
Future Challenges for Small and Midsized OEMs
Financial Times and DigiTimes noted that UMC is paying for its multibillion-dollar production capacity enhancement with its clients. Qualcomm and seven other companies made sizable prepayments with the foundry to lock down fab space and pricing. But those deals are accompanying a price hike for its services in Q3 2021.
The global semiconductor shortage has created conditions for higher prices across the foundry sector. Accordingly, SMIC, Taiwan Semiconductor Manufacturing Company (TSMC), Vanguard International Semiconductor (VIS), and GlobalFoundries are reportedly raising their rates this summer. But large corporations reserving capacity years in advance could create protracted lead-time and stockouts for less established components vendors.
Furthermore, Qualcomm is not the only fabless chipmaker to lock in a long-term production capacity deal recently.
Advanced Micro Devices (AMD) made a three-year, $1.6 billion wafer supply agreement with GlobalFoundries in May. Apple purportedly booked 80 percent of TSMC's 5nm lines for all of 2021 late last year. MediaTek, Broadcom, Qualcomm, and other companies get to split the remaining cutting-edge factory space.
If the capacity prepayment trend gains momentum, several multinational businesses could jump on the bandwagon to protect their interests. But small and midsized OEMs might find themselves scrambling for critical semiconductors amid shrinking production runs and widespread foundry tightness. Regardless, firms would do well to diversify their supply chains and craft designs that utilize components with multiple crosses and alternates.
Article Tags