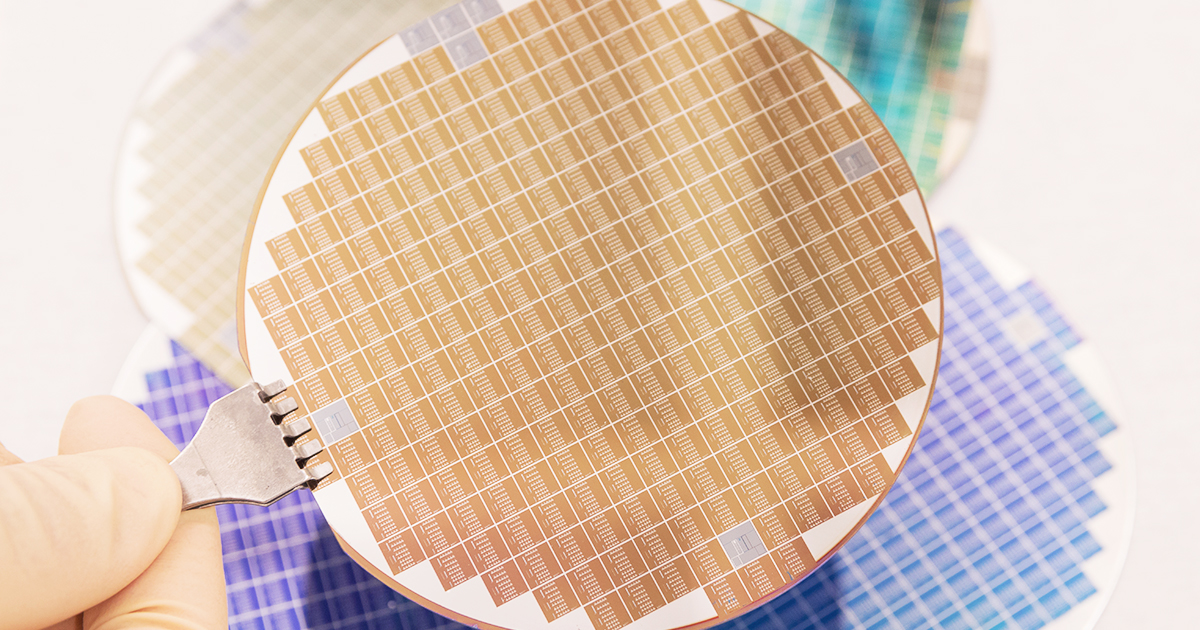 GlobalFoundries, America's largest specialty contract foundry, recently signed a three-year, $1.6 billion wafer supply deal with Advanced Micro Devices (AMD).
The agreement, an extension of a preexisting contract between the two firms, requires the service provider to reserve lagging-edge capacity for the chipmaker. It stipulates AMD will prepay for its wafers from 2022 to 2023. It also requires AMD to partially compensate the foundry if its purchases vary from its targets.
In addition, the manufacturer partnered with defense contractor Raytheon Technologies to develop new 5G and 6G wireless semiconductors.
GlobalFoundries and AMD's $1.6 Billion Partnership
GlobalFoundries and AMD have maintained close business ties since the former spun off from the latter in 2009. Their latest supply agreement, disclosed in the chipmaker's most recent 8-K filing, will run from 2022 to 2024. It stipulates the service provider will make 12nm and 14nm wafers for its client. Because electronic components made using a 5nm node entered mass production last year, its silicon is several generations behind cutting-edge.
Nevertheless, GlobalFoundries outmoded wafers will be useful to AMD because of its atypical development methodology.
AMD utilizes a disaggregated chiplet design to create its second third-generation EPYC data center products. Its Rome and Milan server components feature multiple 7nm CPU cores embedded on a 14nm I/O die. The firm also utilizes its modular architecture to make trailing edge processors for Chromebooks, factory robots, and medical equipment.
Based on current market conditions, both AMD and GlobalFoundries should be well served by their $1.6 billion agreement.
By locking in capacity now, AMD moved to stabilize the release of its legacy products going forward. It will not have to compete with other chipmakers who use older nodes to sustain their catalog. The company will also have a degree of protection from future disruptive events like parts shortages.
In contrast to their earlier pacts, this allows AMD to source wafers made using any node from other vendors.
The deal is a win for the service provider because it is a big supply contract with a large corporation. The firm is currently pursuing an ambitious roadmap that involves a $1.4 billion facilities upgrade and possibly building a fourth fab. Moreover, the lucrative arrangement will support its reported interest in launching a $20 billion initial public offering in 2022.
GlobalFoundries and Raytheon's Development Collaboration
Besides its renewed partnership with AMD, GlobalFoundries recently announced a new collaboration with Raytheon.
Together, the two firms will develop new gallium nitrate on silicon (GaN-on-Si) semiconductors to reinforce wireless network infrastructure. Specifically, they want to make radiofrequency products to optimize the function of 5G and 6G frameworks.
GaN-based parts offer greater efficiency, power density, thermal conductivity than traditional microelectronics, making them ideal for fifth-generation networking applications. Market analysts believe that characteristic will create a $2.52 billion market for RF components made with the material by 2025.
Though sixth-generation networks will probably not be deployed until 2030, their 1TBps bandwidth necessitates the support of robust components.
Consequently, GlobalFoundries and Raytheon's GaN-on-Si catalog could pave the way for innovative products with applications in the automotive, consumer electronics, telecommunications, and utility sectors.
As opposed to its contemporaries, GlobalFoundries has not made chip miniaturization a key part of its strategy. In 2018, the firm announced it would cease development on its 7nm component manufacturing process. Instead, it opted to focus its energies on specialized applications of its existing technologies. Its partnerships with AMD and Raytheon indicate it made the right move by going against the grain.
Article Tags