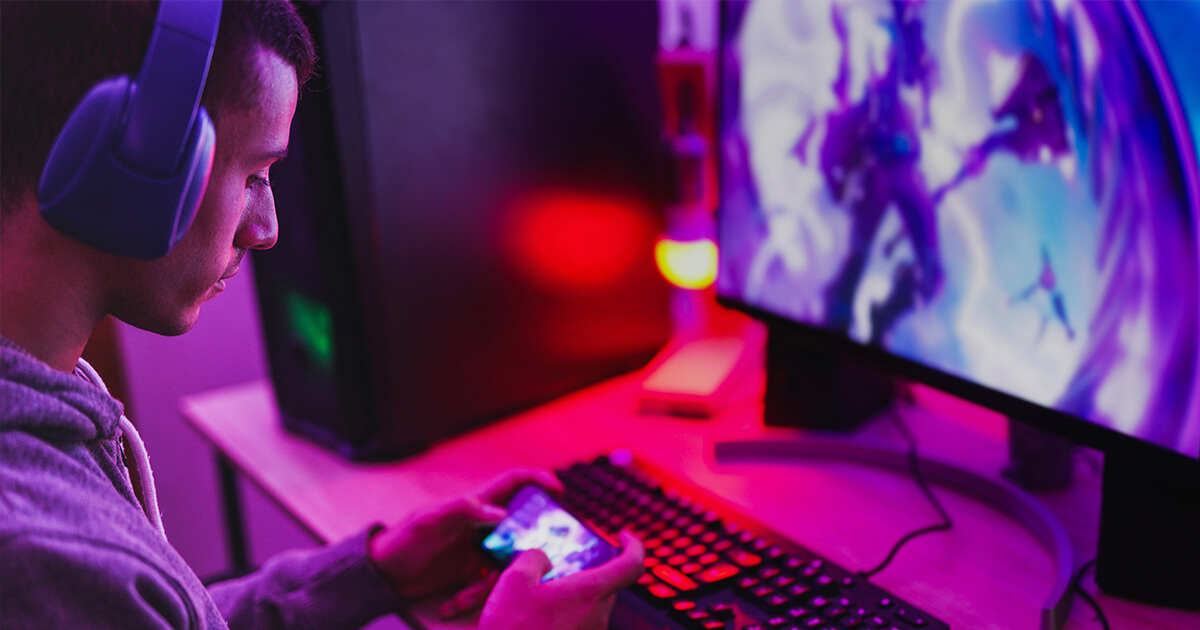 Qualcomm revealed the Snapdragon G3x Gen 1, a next-generation portable gaming device chipset, in December. The fabless corporation partnered with hardware manufacturer Razer to introduce its product via a portable developer kit that highlights its capabilities.
The chipmaker's latest platform offers OEMs, CM's, and EMS providers an opportunity to break into the $91 billion a year mobile gaming market. The red-hot field's console segment is currently dominated by Microsoft, Sony, and Nintendo.
The company is also working to diversify its supply chain to ensure its flagship offerings are readily available going forward.
Qualcomm's New Mobile Gaming SoC
Qualcomm generated $33.6 billion in revenue from its industry-leading handset components this year, and it is now expanding into gaming. The firm's Snapdragon G3x Gen 1 features an Adreno GPU capable of running 10-bit HDR content at 144 frames per second with 5G (mmWave and Sub-6GHz) and Wi-Fi6/6E activity. It also supports multiscreen augmented reality peripherals, AKSys-based controller mapping, and 4K TV output through USB-C.
The firm noted that its chipset could support titles from the Google Play, Xbox Cloud Gaming, and Steam Remote Play marketplaces in a press release.
Together with Razer, Qualcomm is offering a handheld development kit with a very consumer-field form factor. The device has a 6.65-inch OLED panel, a 5MP/1080p front-facing camera, and an ergonomic gamepad that includes two joysticks. It also comes equipped with a 4-way speaker and a 6000mA battery.
With those attributes, the portable test console could appeal to the same gamers who purchased over 13 million Nintendo Switches this year. It offers many of the same console features, but with better silicon, a sharper display, and superior output. Plus, its audiovisual setup and robust connectivity options make it a compelling choice for amateur and professional streamers.
However, Razer, or any other OEM looking to capitalize on the G3x Gen 1's impressive technical specifications, will have to contend with the limitations of the global chip shortage.
Like the rest of the industry, Qualcomm has struggled to meet demand for its microelectronics throughout 2021. The manufacturer said it expected its products would be constrained until 2022 21 in July, a situation that contributed to Apple's relatively soft third-quarter sales. However, the firm has plans to prevent a reoccurrence of the difficulties it encountered in 2021.
Qualcomm is Expanding Its Supply Chain
As a fabless corporation, Qualcomm depends on a variety of foundry service providers to make its products. While that business model has helped the company financially flourish, its drawbacks have become more significant recently. In addition to the global component crunch, it has grappled with unsatisfactory yields for its latest flagship SoC.
As a result, DigiTimes reports Qualcomm is working on expanding its supply chain to satisfy the demand for its products.
The chipmaker's manufacturing partner has reportedly had difficulties making its Snapdragon 8 Gen 1 CPUs in large quantities. The contract foundry's 4nm node is currently producing batches that are only 30 percent viable. Consequently, Qualcomm might not provide its customers with adequate quantities of its new mobile processors.
Despite its substantial market presence, the company cannot address its supply chain problem this year.
TSMC, the only other provider with 4nm mass production technology, does not have any next-generation capacity available. The foundry has booked up most of its bleeding-edge production lines with Apple and MediaTek orders through year's end. Its cutting-edge 5nm fabrication process is also reserved by other firms.
Qualcomm intends to resolve its issues by substantially increasing its wafer requests with TSMC next year. It plans to secure production space for Snapdragon 8 Gen 1 SoCs as well as its Snapdragon 6 and 7 CPUs. At that point, the company will have 65 percent of its hardware made by the Taiwanese corporation. However, it is also looking to forge a relationship with Intel to diversify its supply chain further.
If Qualcomm realizes that roadmap, OEMs, CMs, and EMS providers should not have any problems securing its silicon in the future.
Article Tags