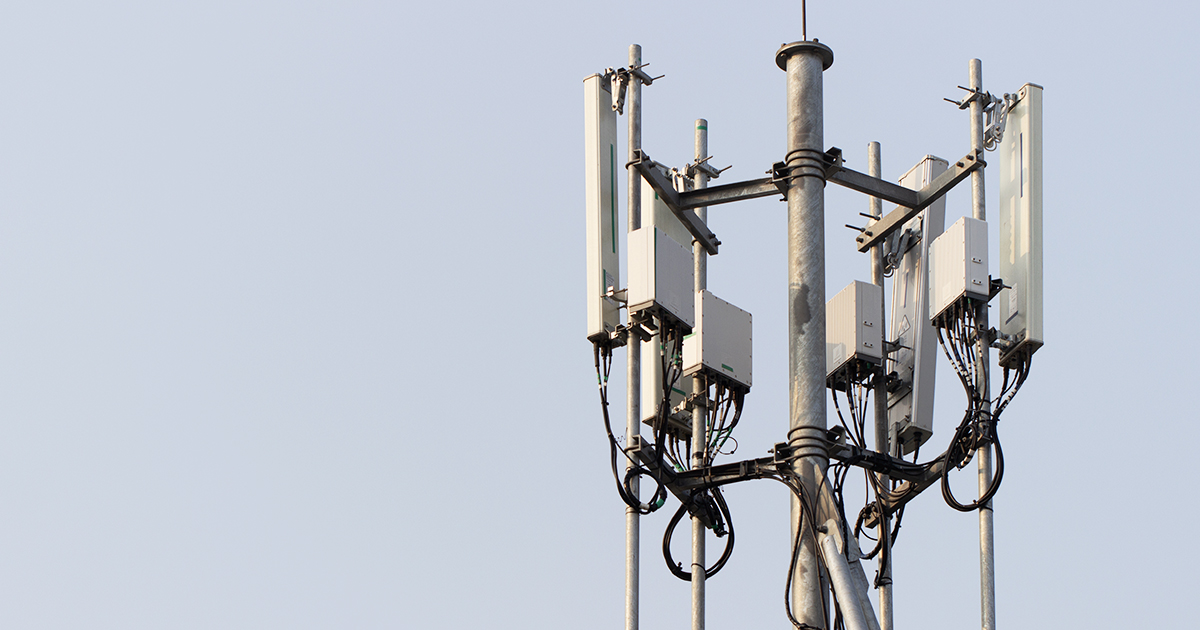 NXP Semiconductors recently revealed it would work with Jio Platforms to bring expanded 5G functionality to India. The Dutch chipmaker will provide Layerscape processors to support its contemporary's open radio area networks (O-RAN) development in the region.
Since Jio Platforms is the parent company of Jio, India's biggest mobile network operator, its team up with NXP has major positive implications for the South Asian republic.
In addition, NXP has reportedly taken steps to keep its inventory levels consistent for the foreseeable future.
NXP+Jio Platforms Expanding India's 5G Functionality
Jio Platforms pledged to "pioneer the 5G revolution in India in the second half of 2021" last December. The technology giant announced plans to collaborate with Qualcomm and work with Intel to develop new fifth-generation networking solutions for the South Asian country. Its team-up with NXP represents an important progression on its telecommunications roadmap.
The chipmaker has offered its Layerscape series edge computing processors as an outstanding communications product since the mid-2000s. Its current generation hardware features Arm-based 64-bit cores that provide robust performance, network security offload engines, and extensive integrations.
That means the components provide dependable wireless broadband Internet access, industrial IoT, telepresence, drone-enabled agricultural monitoring support.
Jio Platforms found NXP's Layerscape chips are exactly what it needs to realize its fifth-generation mobile networking ambitions. The technology firm stated the hardware-enabled it to create 5G NR solutions with 100MHz channel bandwidth in a 3.5GHz spectrum with 1Gbps data transmission rates. Consequently, it determined its latest 5G NR deployments can enable various high-performance indoor and outdoor use cases.
Once India has auctioned off its 5G spectrum, the digital infrastructure Jio and NXP will help transform the nation. In the future, the country will host smart cities filled with connected business sites and smart homes. Businesses will be able to use their local O-RAN to empower their autonomous warehouses and factories. And residents will attend classes, and doctor virtually visits using their 5G-enabled smartphones and headsets.
Even better, NXP has been proactive about protecting output from disruption for several years into the future.
NXP Inks Capacity Reservation Deal with UMC
NXP maintains wafer fabs in Belgium, Singapore, and the United States to support its operations. By controlling the fabrication of its silicon, it keeps its portfolio in production even when outside events destabilized the industry.
However, its facilities are not immune to the impact of natural disasters. For instance, its two Austin, Texas-based fabs temporarily shut down after a devastating winter storm hit the area. That event had the effect of disrupting the company's manufacturing efforts near the start of the global chip shortage.
But according to DigiTimes, NXP secured additional production capacity to reinforce its supply chain. The firm paid an undisclosed amount to reserve some of United Microelectronics Corporation's (UMC) production capacity up through 2027. That agreement will let the chipmaker tap the resources of the world's third-largest pure-play foundry when needed.
NXP's arrangement with UMC could play a role in sustaining its ongoing collaboration with Jio Platforms.
The deal should also help keep the firm's other products available in spite of any industry headwinds. As an example, OEMs, CMs, and EMS providers can acquire NXP's PCA9511ADP,118 I2C-bus, and SMBus buffers with quick delivery times.
Buyers can purchase NXP's QorlQ series LS1012ASE7EKA microprocessors through Sourcengine. The chip features a 64-bit Arm Cortex A53 core, 256kb of L2 cache, Neon SMID-coprocessors, and a 600MHz core frequency. Companies purchasing one or both of those parts through Sourcengine can also get their orders delivered worldwide.
Thanks to NXP's shrewd corporate leadership and strategic business relationships, its best-in-class components will remain accessible and affordable globally.
Article Tags