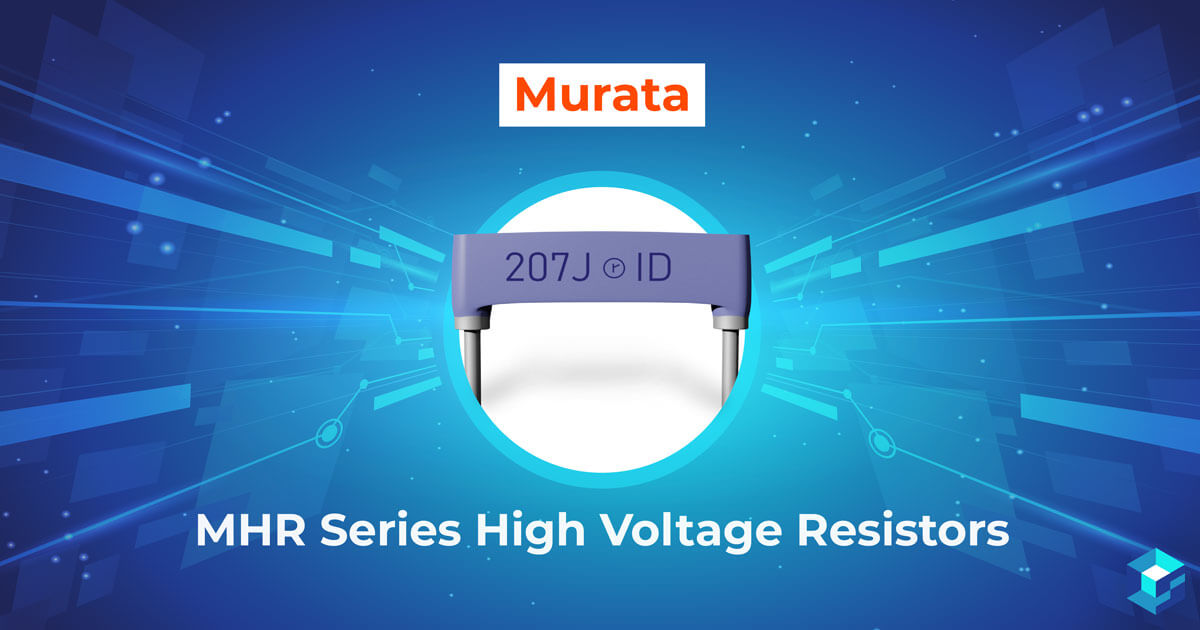 In developing its MHR Series High Voltage Resistors, Murata Power Solutions sought to provide manufacturers with a multifaceted solution. The firm succeeded as its high-quality, thick film components are ideal for use in both industrial equipment and consumer appliances.
Murata Power Solutions made the MHR series available in thin and compact system-in-package (SIM) configurations for maximum versatility.
Features
The MHR series offers a wide variety of resistance values, ranging from 1 million ohms to 1000 million ohms. Therefore, OEMs can utilize them in heavy-duty industrial applications as well as home electronics devices and office equipment.
The product line also has a notably tight tolerance scope of ±0.5 percent up to 100 million ohms. In addition, the component maker's resistors have a maximum operating direct current voltage rate of 10.0 kV.
Besides, Murata Power Solutions made its MHR series robust enough to operate in extreme climate conditions. The components can operate in temperatures ranging from -40°C to 125°C.
Applications
Because of its range of high resistance values, operating voltage rate, and packaging variety, the Murata Power Solutions MHR series have a host of industrial and consumer applications.
For instance, firms can use these high voltage resistors in establishing and maintaining corporation heating, ventilation, and air conditioning (HVAC) systems. The components, made with original resistor material, are robust enough to handle the throughput of power-intensive systems.
Also, OEMs would be well served by using MHR Series Resistors in their office equipment offerings. The components have the range to facilitate the functions of copy machines and business-grade printers.
Murata Power Solutions packages its high voltage resistors in SIPs that are ideal for use in a wide variety of home appliances. The MHR line can provide resistance for home HVAC systems, air purifiers, vacuum cleaners, and refrigerators.
To learn more, check out Sourcengine's selection of Murata MHR Series High Voltage Resistors.
‍
‍
‍
‍