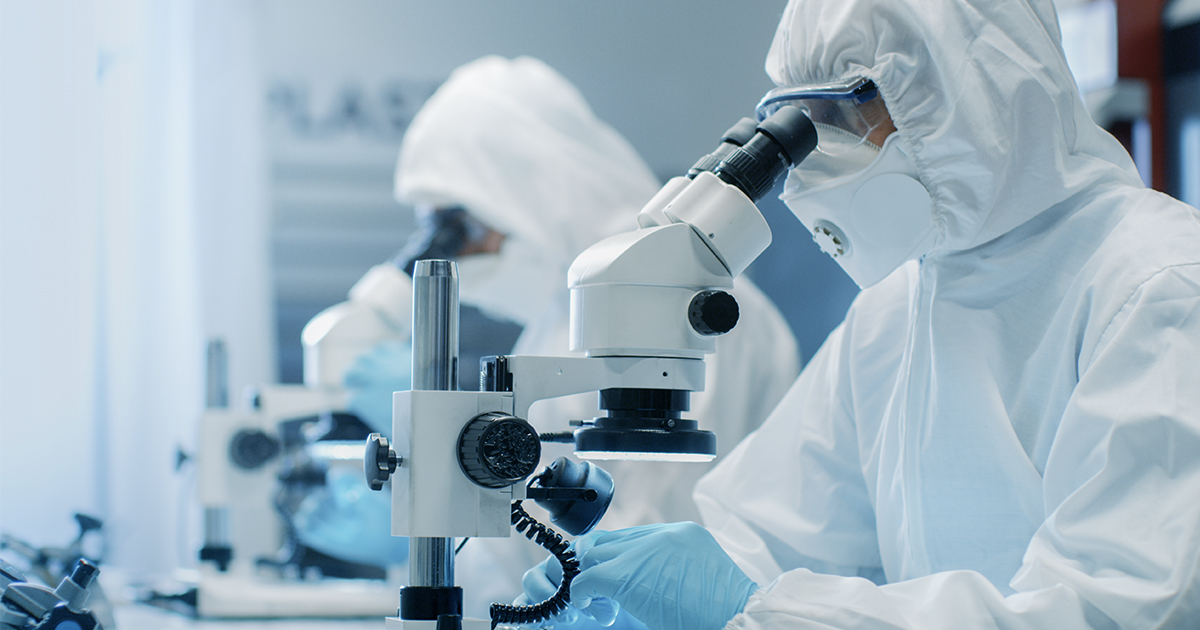 Robert Bosch GmbH, a leading automotive component maker, recently opened a €1 billion ($1.21 billion) state-of-the-art microchip factory in Dresden, Germany. The multinational corporation intends the facility to further the European Union's ambition to cultivate a leading microelectronics ecosystem. Its new plant will commence production on power tool parts in July, six months ahead of schedule.
Subsequently, Bosch's artificial intelligence and Internet of Things-supported fab will begin producing vehicle parts to help alleviate the global semiconductor shortage.
Bosch's New German Chip Factory is a Model of Industry 4.0 Efficiency
Bosch's Dresden manufacturing site is driven by some of the world's most advanced factory automation technologies. The corporation described the 72,000 square meter fab as "fully networked, data-driven, [and] self-optimizing."
The plant is outfitted with sensors and systems that collect a wealth of data on its production lines. An AI algorithm carefully analyzes that information to optimize the site's manufacturing and maintenance operations. For example, the bleeding-edge platform can detect silicon wafer flaws that would be invisible to the human eye. By eliminating those process errors, the AIoT-powered system optimizes the Dresden factory's output.
In addition, the fab's AI can predict when its connected machinery will need maintenance. That means its 250-person staff, which will expand to 700, can address issues in the production line before they cause unscheduled downtime. Consequently, its 300mm node will make 65nm ASICs and power semiconductors with world-class speed and consistency.
Based on its specifications, Bosch's AIoT-driven factory is a model of Industry 4.0 efficiency.
Making Microelectronics That Will Fuel the Future of Driving
In addition to giving the corporation's production capacity an upgrade, the Dresden plant will help fuel the future of driving.
In the short term, the complex will play a role in easing the global semiconductor shortage. Starting this September, it will be rolling out automotive components one quarter ahead of schedule. As AlixPartners recently forecast the chip crunch will cost the vehicle sector $110 billion this year, the site's output will make a difference in the embattled industry.
In the long-term, Bosch's AIoT fab will aid the EU's semiconductor development and production agenda.
In March, the trade bloc revealed "Digital Compass," an initiative designed to expand and enhance its technological infrastructure. It calls for the EU to manufacture 20 percent of the world's microelectronics by 2030. The community laid the groundwork for its transformative project by supporting the factory with €140 million ($170.5 million) in government funding.
Several high-profile European politicians appeared at the facility's launch to commemorate its importance in person and virtually.
EU Commission Margrethe Vestager called the advanced fab "a great example of what public and private European actors can achieve when they join their efforts." German Chancellor Dr. Angela Merkel noted it would boost the region's capability to produce chips with AI, quantum computing, connected vehicle applications. Moreover, Saxony Minister-President Michael Kretschmer said it would help turn his state into a thriving IT and electronic parts hub.
Although expensive, Bosch's connected microelectronics factory is a worthwhile investment for the corporation and the local government. Deloitte estimates electronic components represent 40 percent of an automobile's total cost this year and will rise to 45 percent by 2030. Accordingly, the Dresden facility could become a key revenue driver in an industry worth a projected $8.93 trillion.
Article Tags