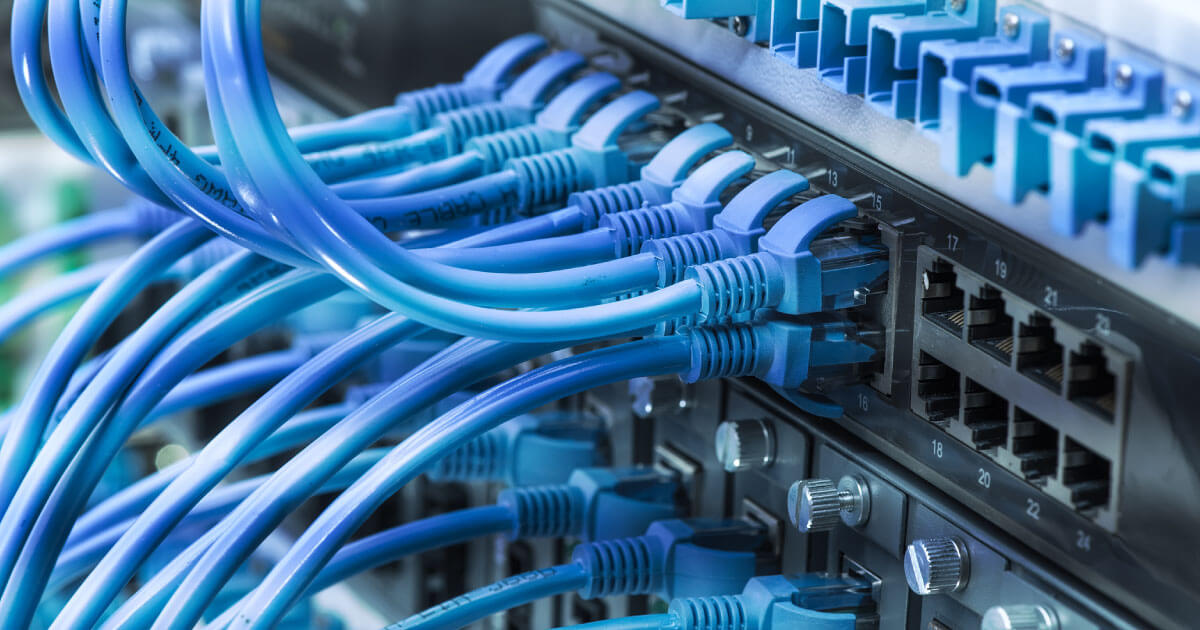 In response to rising coronavirus infection rates, France and Germany recently enacted new nationwide lockdowns. As the pandemic cases surge across Europe and other regions, more global supply chain disruptions are possible. One way small and medium-sized enterprises (SMEs) electronics manufacturers can mitigate the impact of COVID-19 is by embracing digitalization.
By integrating new technological solutions into their operations, purchasing managers can reduce inefficiencies, increase visibility, and bolster their income. While many vendors offer products that make the digitalization process easier, Teltonika stands out because of its RUTX11 industrial cellular router.
The connected device can help procurement specialists not just endure current marketplace volatility but reinforce their supply chain against future disruption.
RUTX11: A Powerful Digitalization Tool
For the last two decades, Teltonika has been a leading innovator in the Internet of Things (IoT) space. Its skilled engineers have dedicated themselves to developing tools that allow companies to harness the power of wireless connectivity. The RUTX11 is a product of that diligence and has many features that make for a transformative digitalization solution.
The router runs on a quad-core ARM Cortex A7 717MHz processor and houses 250MB of DDR3 RAM. That hardware allows it to create 4G LTE private networks with data transfer rates of 300Mbps. It also features two SIM cards and auto-switching capability to address and resolve network downtime issues rapidly.
More importantly, the RUTX11 supports Bluetooth 4.0 connections to receive input from Bluetooth low energy (BLE) sensors. It can receive GPS, BeiDou, Galileo, GLONASS, and QZSS signals to provide global satellite navigation tracking.
In addition to being powerful and multifaceted, Teltonika's industrial LTE router is a secure solution. It has WPAS-Enterprise-PEAP security, auto-cipher encryption, and wireless client separation. These characteristics allow the router to serve as the digital backbone for factories, warehouses, and other corporate facilities.
The RUTX11 can also function as a powerful asset management tool for the post-pandemic era.
Asset Management Tracking for the 21ST Century
When a crisis unfolds, visibility can be lost with remarkable speed. When the coronavirus outbreak began earlier this year, many manufacturers lost track of their incoming and outgoing shipments. Consequently, firms ended up shuttering their production lines and offering apologies to their partners.
Teltonika's RUTX11 can help companies maintain visibility, even when the worst happens.
Using the router and the vendor's remote management system, SMEs can track their supplies and merchandise with pinpoint accuracy. Companies just need to affix IoT sensors to their assets and connect them to the device.
This digital upgrade will prevent factories or warehouses from misplacing raw materials or outgoing orders at the local level. From a global perspective, the platform enables supply chain managers to deploy components or personal protective equipment (PPE) shipments as needed.
Because the RUTX11 utilizes LTE signals, it can also collect global positioning data on orders in transit without a GPS. Since 4G networks cover 80 percent of the world's population, firms can monitor their assets in real-time across the world.
The combination of reduced churn rates, stockout eliminations, and streamline logistics can be crucial advantages in the current landscape.
More Information, Better Outcomes
The unfortunate truth is that firms do not get a say in how things like global pandemics affect them. But through digitalization, supply chain leaders can gain a greater degree of operational supervision. Teltonika's industrial router offers the reliable connectivity needed for truly global oversight.
With more robust data at their fingers tips, SMEs make more informed decisions and achieve better outcomes. Whether it is proactively sending out delivery updates or shipping more goggles to a factory, comprehensive information empowers purchasing managers to make more informed decisions. And when they do, they inspire confidence in their company's partners and employees.
In periods of economic instability and market volatility, that sense of assurance can mean the difference between long-term success and rapid failure.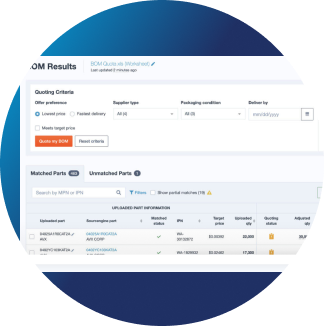 Quotengine: Your Ultimate BOM Tool
With Quotengine's real-time data on over 1 billion part offers, managing your BOM effectively has never been simpler.
Upload Your BOM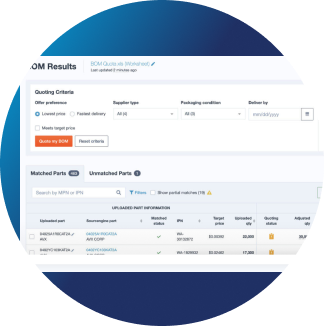 What's Your Excess Worth?
Real-time market data, quick response time, and unique price offers to help you maximize your return on excess inventory.
Get an Estimate