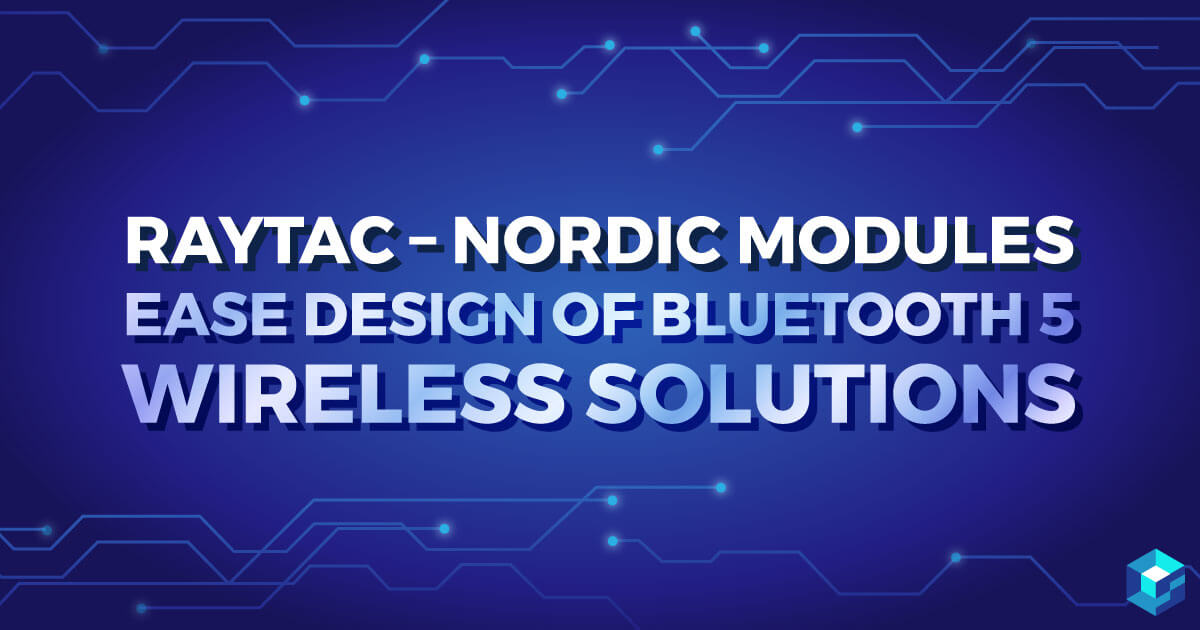 Modules ease design of Bluetooth 5 wireless solutions for space-constrained IoT applications
Raytac's 'MDBT42V modules' employ Nordic's nRF52832 WL-CSP SoC to deliver reliable long-range wireless connectivity and good RF performance in a compact form factor.
Taiwan-based Raytac Corporation selected Nordic's nRF52832 wafer level-chip scale package (WL-CSP) System-on-Chip (SoC) for its compact Bluetooth Low Energy, Bluetooth® 5 ready MDBT42V and MDBT42V-P modules. The modules provide developers of space-constrained Internet of Things (IoT), mesh networking, wearables, smart lighting, smart toys, industrial, and healthcare applications with a Bluetooth LE wireless connectivity solution, without the need for RF design expertise.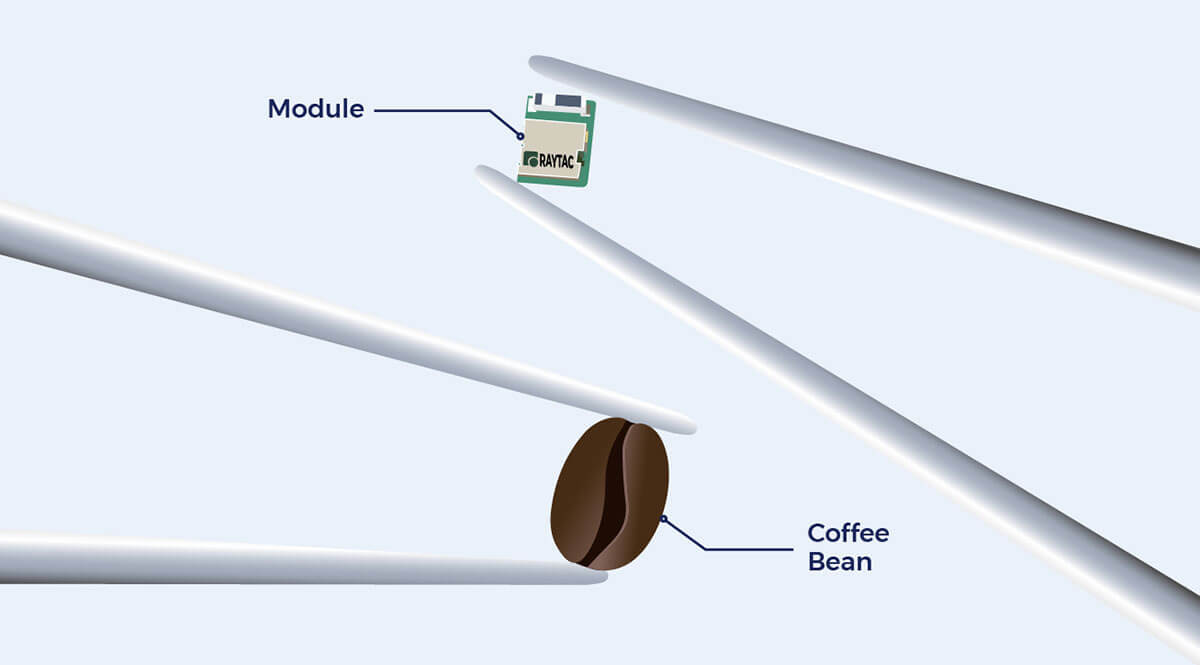 The MDBT42V module comes in an 8.4 by 6.4 by 1.75mm form factor and offers a high-performance ceramic chip antenna delivering a wireless connectivity range of over 100m in open space according to Raytac. The MDBT42V-P comes in an 8.4 by 6.4 by 1.5mm form factor with a PCB-mounted antenna, and offers open space range up to 80m, Raytac claims. Output power is adjustable up to +4dBm to boost RF range.
The Nordic SoC enables the module to provide up to 20 general-purpose input/outputs (GPIOs), as well as SPI, UART, I2C, I2S, PWM and ADC interfaces for connecting peripherals and sensors. It is also qualified over a -40° to 85°C industrial temperature range.
Nordic's nRF52832 Bluetooth LE WL-CSP SoC, a member of Nordic's sixth generation of ultra-low power (ULP) wireless connectivity solutions, combines an ARM M4F processor with a 2.4GHz multiprotocol radio (supporting Bluetooth 5, ANT™, and proprietary 2.4GHz RF software) featuring-96dB RX sensitivity, with 512kB Flash memory and 64kB RAM. The WL-CSP SoC measures just 3.0 by 3.2mm. When launched, the SoC was the world's highest performance single-chip Bluetooth LE solution, delivering up to 60 percent more generic processing power, offering 10 times the Floating-Point performance and twice the DSP performance compared to competing solutions.
The SoC is supplied with Nordic's S132 SoftDevice, a Bluetooth 5 qualified RF software protocol stack for building advanced Bluetooth LE applications. The S132 SoftDevice Central, Peripheral, Broadcaster and Observer Bluetooth LE roles, supports up to twenty connections, and enables concurrent role operation.
To learn more about Raytac's products, see datasheets and technical product attributes, please click here.