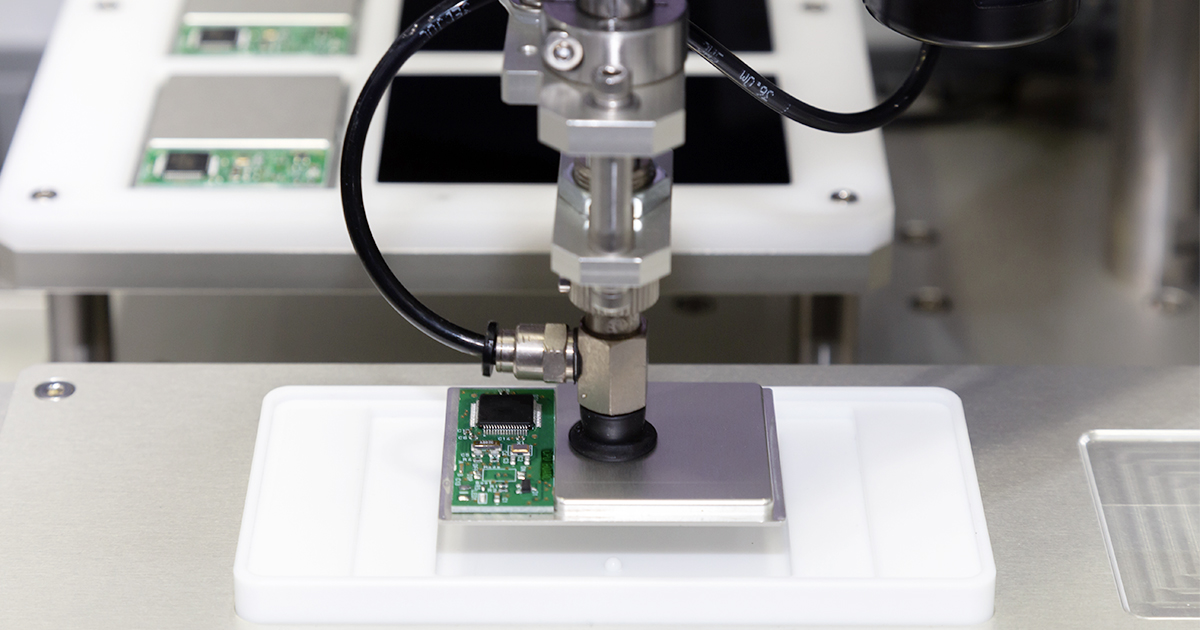 Huawei, a leading Chinese conglomerate, is building its first microchip manufacturing facility in Wuhan, China. According to DigiTimes, the corporation's fab will produce optical communications components and modules starting in 2022. It will reportedly spend ¥1.8 billion ($277.9 million) to establish its domestic 5G-centric parts factory.
The firm's semiconductor design subsidiary HiSilicon developed 5nm processors that enabled its parent company to dominate the smartphone sales charts in 2020. However, it lost access to cutting-edge microelectronics fabrication technology last year following a change in U.S. trade policy.
In response, Huawei dedicated its resources to acquiring the tools and personnel it needs to achieve semiconductor independence.
Why Huawei is Building its Own Chip Factory
Based on recent reports, the technology giant is likely building a fab to revive its previously thriving consumer products business.
In 2019, Huawei generated $121.7 billion in revenue, an 18 percent increase year-over-year. Though the firm enjoyed tremendous success providing wireless carriers with high-quality but affordable telecom gear, it reached new heights thanks to its smartphone income. HiSilicon designed robust mobile device CPUs that made its offerings incredibly appealing, especially to Chinese and European consumers.
Huawei became the world's number one handset manufacturer in Q2 2020, selling over 54 million units despite COVID-19 related hurdles.
But Taiwan Semiconductor Manufacturing Company (TSMC), Huawei's foundry services partner, ended its business relationship with the corporation in 2020 following the issuance of new trade restrictions. As a result, the firm could no longer outfit its products with cutting-edge HiSilicon components. As a result, its phone shipments dropped to their lowest level in four years.
The conglomerate is looking to fill the critical gap in its supply chain with the Wuhan facility. The company wants to design and make its chips domestically to retake its position in the wireless industry despite its procurement challenges. Its comeback strategy is unconventional but has significant long-term promise.
The Chromebook Model
An unnamed industry insider told Asia Times that Huawei plans to revitalize its smartphone business using an idea from Google's playbook.
The corporation is developing high-performance communication chips to support future Chromebook-style products. As opposed to traditional computers, Google's laptops and tablets use its web services to store user data on the cloud. Therefore, manufacturers can make server-driven consumer hardware without expensive CPUs and memory modules.
Asia Times' source indicated Huawei could make devices embedded with components fabricated using older 28nm and 14nm nodes. The corporation's future products feature web applications that function near seamlessly via a user's local fifth-generation mobile networks. Since China, the firm's home market is on course to having a 47 percent 5G adoption rate by 2025, its design pivot could pay major dividends.
In addition, the conglomerate has been hard at work setting the stage for its return to wireless sector success. It recently increased its investment in Chinese firms that offer semiconductor raw materials and design software. It is also looking to recruit optical technologies, microwave photonics, and radiofrequency (RF) chip specialists in Europe.
The company began pursuing semiconductor independence before U.S. trade restrictions impacted its operations. But its focus on in-house building microelectronics design and manufacturing capability greatly increased in the past few years.
Right now, Huawei is still in the process of establishing production capacity and expanding its knowledge base. However, it could once again be an innovative smartphone industry leader in a few years. Moreover, if its Chromebook-style mobile device model proves successful, China could become a global hub for next-generation consumer electronics component development.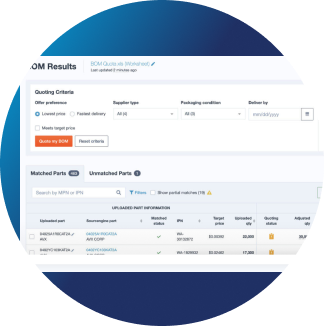 Quotengine: Your Ultimate BOM Tool
With Quotengine's real-time data on over 1 billion part offers, managing your BOM effectively has never been simpler.
Upload Your BOM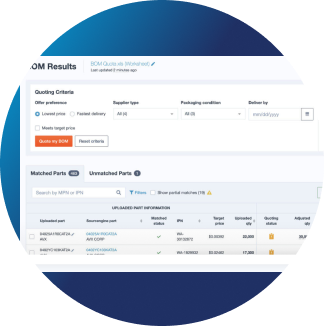 What's Your Excess Worth?
Real-time market data, quick response time, and unique price offers to help you maximize your return on excess inventory.
Get an Estimate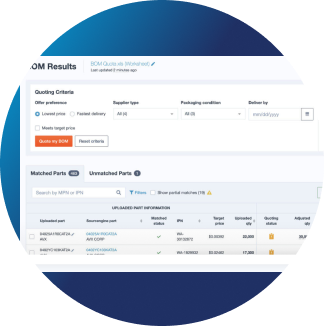 The Last Integration You'll Ever Need
Streamline manual processes and gain real-time access to inventory data, pricing updates, and order tracking through Sourcengine's API
Sign-up Here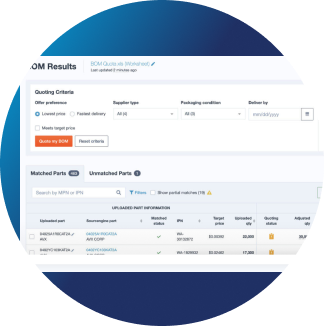 Sourcengine's Lead Time Report
Strategize for upcoming market shifts through lead time and price trends with our quarterly lead time report.
Download now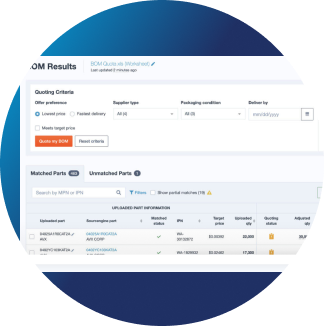 Sourcengine's Lead Time Report
Strategize for upcoming market shifts through lead time and price trends with our quarterly lead time report.
Download now