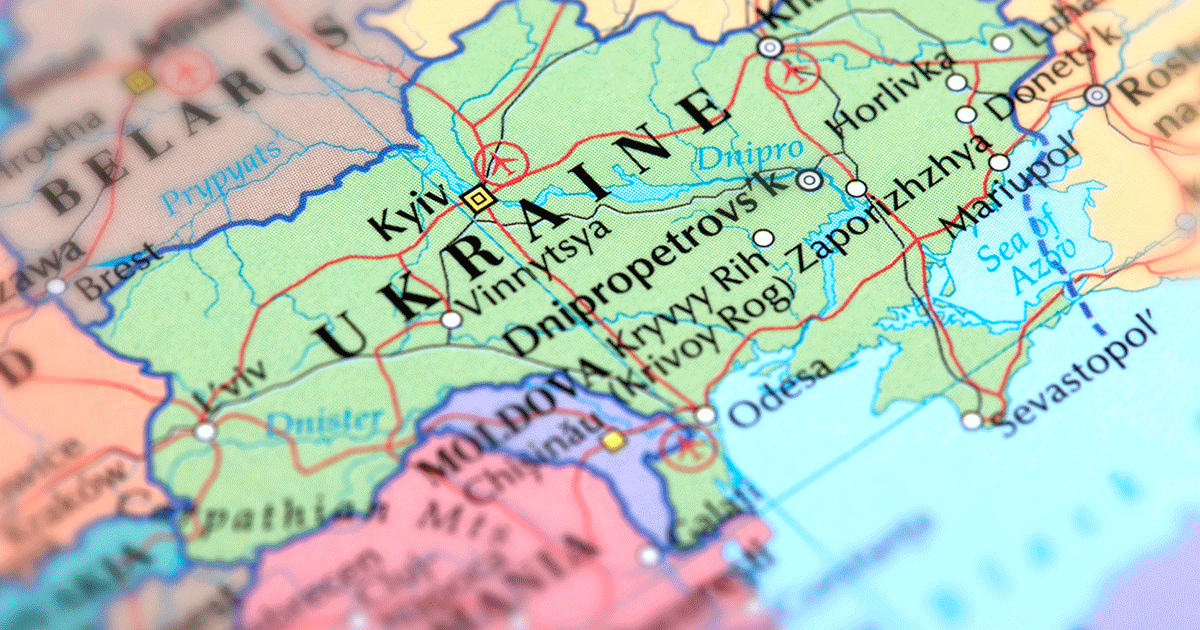 Sourcengine extends its deepest sympathies to the millions of people affected by Russia's war in Ukraine.
We also want to provide an update on how the conflict is affecting the global semiconductor ecosystem. At present, the war has not significantly affected the component supply chain. However, market watchers have noted that losing access to Ukraine's raw materials could create massive worldwide production problems.
Crucial Raw Materials Now Inaccessible
According to Reuters, Ukraine is responsible for producing 90 percent of the world's semiconductor-grade neon gas. Component makers utilize neon to facilitate the lithography and chip etching processes to make memory chips and logic ICs. Ingas and Cryoin, two Ukrainian production gas suppliers, halted operations in Mariupol and Moscow because of the conflict.
As a result, those firms cannot meet their obligations to provide 45 to 54 percent of the industry's neon. For context, chipmakers consumed 540 metric tons of that gas to support their operations last year.
In addition, Ukraine is a major source of semiconductor fabrication materials like palladium and Hexafluorobutadiene (C4F6). Moreover, Russia, before it invaded Ukraine, served as a major exporter of production minerals like nickel, palladium, platinum, and aluminum. For example, the nation previously supplied an estimated 35 percent of the palladium utilized in the United States.
After hostilities began, prices for palladium and nickel skyrocketed, prompting concerns of widespread microelectronics supply chain disruption. Similarly, Ukraine and Russia had been major international suppliers of chip production materials like krypton, helium, argon, and xenon. TECHCET, an analyst firm, predicts the Russian government will retaliate against Western sanctions by curbing exports of supplies essential to semiconductor manufacturing.  
How Russia's War in Ukraine is Impacting the Electronic Components Supply Chain
Right now, it is difficult to predict when Russia's war in Ukraine will cause significant disruptions to the electronic components supply chain. Recent reporting suggests its impact on the industry will be felt later this year. Now, the big question is how much raw material manufacturers have stockpiled and when they can replenish their inventories.
Intel expects that the conflict will not affect its business, but it mentioned it is seeking alternative neon sources.
TSMC, the world's largest contract chipmaker, has not publicly commented on the matter. United Microelectronics Corporation (UMC), another Taiwanese contract foundry, said it has inert gas supplies outside Ukraine. Local media reported that it sought to ink long-term supply contracts to avoid operational issues.
ASML Holdings, the Dutch corporation that makes the world's most advanced semiconductor fabrication equipment, said it is looking to "alternative sources" of neon gas. It only sourced 20 percent of its neon from the now warring countries.
GlobalFoundries mentioned that the war would not directly impact its work because it sources materials outside Ukraine and Russia.
Unisem, an IC assembly and testing company, anticipates its sourcing and production work will not be disrupted. ASE Technology Holding, an IC testing and packaging firm, remarked that its supply inventories remain stable.
Micron Technology, a memory module vendor, stated that it has "diversified sourcing" for the noble gases used in its fabrication processes. SK Hynix, another memory chipmaker, said it was not worried about supply chain disruption because it "secured a lot" of production materials.
Conversely, Toshiba Electronic Devices and Storage expressed concern that the war would affect its operations. Ibiden, a Japanese chip packaging, and IC substrate provider, worried that sanctions on Russian exports could interrupt its business.
Long-Term Outlook on  War-Related Semiconductor Supply Chain Disruptions
CFRA Research told Reuters that the semiconductor industry could soon begin seeing major production interruptions related to the Ukraine-Russia conflict. The supply chain analysis organization expects that widespread manufacturing disruptions will occur if component manufacturers cannot replenish their neon gas supplies by April. That means the microelectronics bottleneck will become even worse.
TECHCET warned that the material shortage would not significantly affect leading providers like Intel, Samsung, and TSMC. Because of their massive resources, those firms will likely have stockpiles and connections to maintain their operations. But smaller chipmakers will not have many viable options once they have depleted their neon supplies.  
China produces the gas, but the region cannot step in to replace Ukraine and Russia's place in the market.
For one thing, Chinese neon prices have jumped 500 percent from December 2021 due to robust post-pandemic demand. The region had experienced intense pricing pressure for the commodity since 2014, when Russia annexed Crimea. Ahead of that event, gas saw a 400 percent cost jump.
Moreover, market watchers believe establishing neon production facilities in other areas would involve big financial and time investments. One intelligence provider estimated it would take nine months to two years for output to begin. TECHCET feels companies will not pour money into neon harvesting facilities as they view the Ukraine-Russia conflict as temporary.
Canalys, a market research group, predicted the crisis in Eastern Europe would make technology products more expensive worldwide.
Consequently, microelectronic buyers should expect pricing searches and availability issues to intensify in the foreseeable future.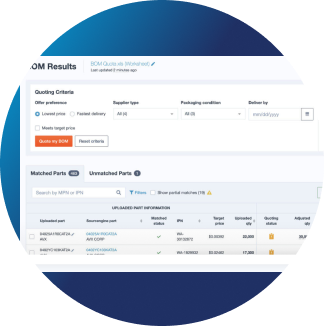 Quotengine: Your Ultimate BOM Tool
With Quotengine's real-time data on over 1 billion part offers, managing your BOM effectively has never been simpler.
Upload Your BOM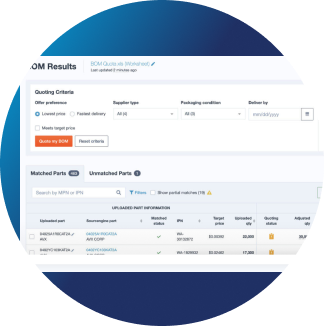 What's Your Excess Worth?
Real-time market data, quick response time, and unique price offers to help you maximize your return on excess inventory.
Get an Estimate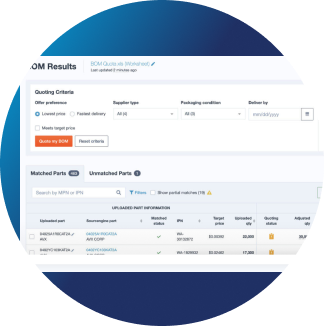 The Last Integration You'll Ever Need
Streamline manual processes and gain real-time access to inventory data, pricing updates, and order tracking through Sourcengine's API
Sign-up Here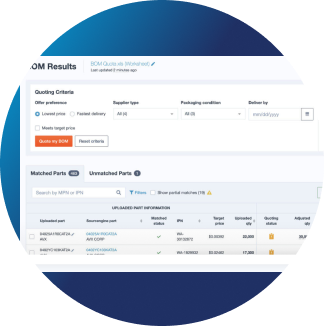 Sourcengine's Lead Time Report
Strategize for upcoming market shifts through lead time and price trends with our quarterly lead time report.
Download now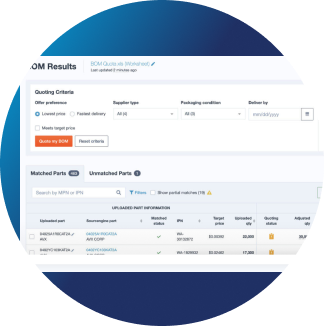 Sourcengine's Lead Time Report
Strategize for upcoming market shifts through lead time and price trends with our quarterly lead time report.
Download now