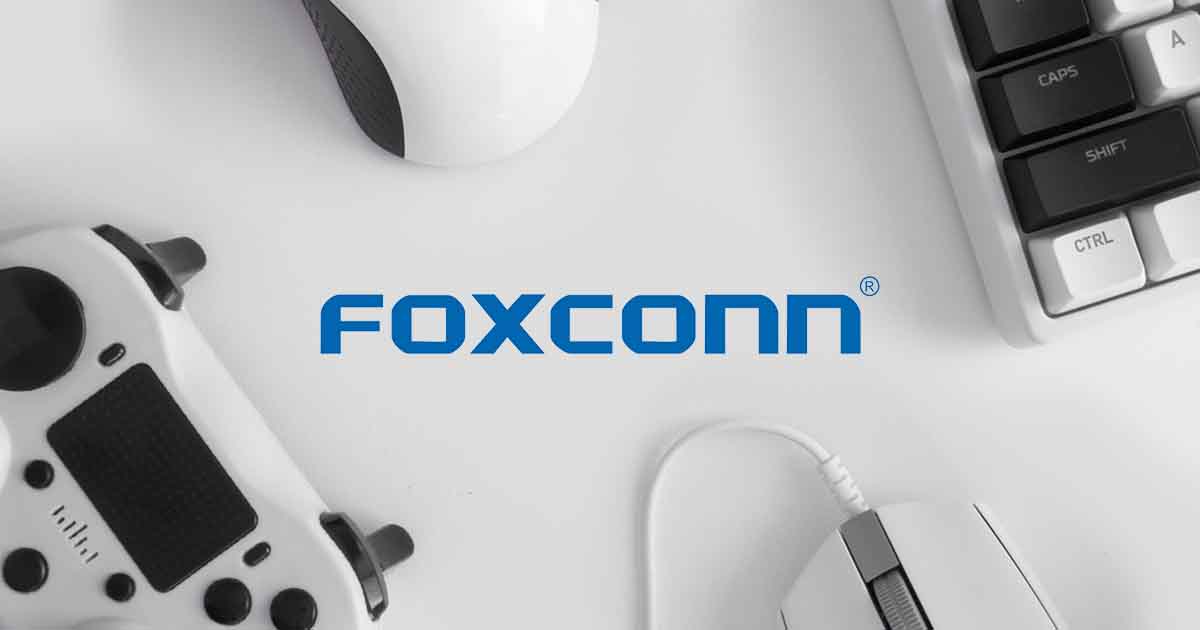 Foxconn, Apple's main device assembly partner, recently secured government approval to establish a $270 million factory in Vietnam. The firm has worked to diversify its production capacity at the request of the Big Tech giant. This latest manufacturing facility will produce 8 million laptops and tablet computers annually once it is up and running.
Foxconn is one of many electronics corporations to prioritize expanding its presence in the Southeast Asian country of late.
Details on Foxconn's Vietnamese Construction Plans
As part of its agreement with Hanoi, Foxconn will set up a new company called Fukang Technology. The new subsidiary will handle the process of properly executing the building and opening of the new plant. It has not divulged too many details on the site location, but confirmed it would be situated in the Bắc Giang province.
Foxconn will likely utilize the factory to build more iPads and MacBooks for Apple. Last November, the firm reportedly sought to relocate its client's assembly line outside of China to avoid complications arising from international commerce conflicts. Currently, the contract manufacturer maintains the bulk of its plants and assembly centers in the East Asian country.
According to experts, Foxconn plans to distribute $700 million in direct foreign investments in Vietnam and hire 10,000 new employees. The device assembler is also looking to spend $1.3 billion on a project based in the Thanh Hóa province. To date, it has spent over $1.5 billion on various Vietnam centric initiatives.
Electronics Companies Really Like Vietnam
In the last few years, a host of electronics manufacturers have established new production capacity in Southeast Asia. The primary motivator for that realignment is the ongoing U.S.-China trade war, which has made moving components between the two superpowers exceedingly expensive. However, Vietnam's affordable labor and land costs, as well as business-friendly government, have made it a technological hub.
Back in August 2019, Google decided to base its Pixel smartphone manufacturing operations in the region. Last June, Qualcomm revealed it would establish a new 5G chip research and testing center in Vietnam. That same month, Qisda said it would build a new factory in the area to avoid trade war fallout.
In addition, a Samsung executive told Vietnamese Prime Minister Nguyễn Xuân Phúc that the company would consider building new facilities in-country. Thus far, the South Korean conglomerate has invested $17 billion in its Southeast Asian installations.
Some of Apple's other manufacturing partners besides Foxconn are interested in capitalizing on the country's strategic value.
In March 2020, Wistron committed to relocating half of its production capacity outside of the Chinese mainland. The firm set up a $1 billion fund to construct new plants in India, Mexico, and Vietnam. Earlier this month, Pegatron bought a land plot worth $22.9 million in the Southeast Asian country to host a future manufacturing facility. Like Wistron, the corporation aims to spend $1 billion building out its production capacity in the nation.
With the American government set to undergo an imminent transfer of power, the U.S.-China trade war could de-escalate soon. Nevertheless, electronics manufacturers are unlikely to alter their plans to increase their presence in Vietnam. If anything, the unexpected COVID-19 outbreak and tariff war has taught the industry the importance of maintaining a diverse supply chain.
‍
Article Tags