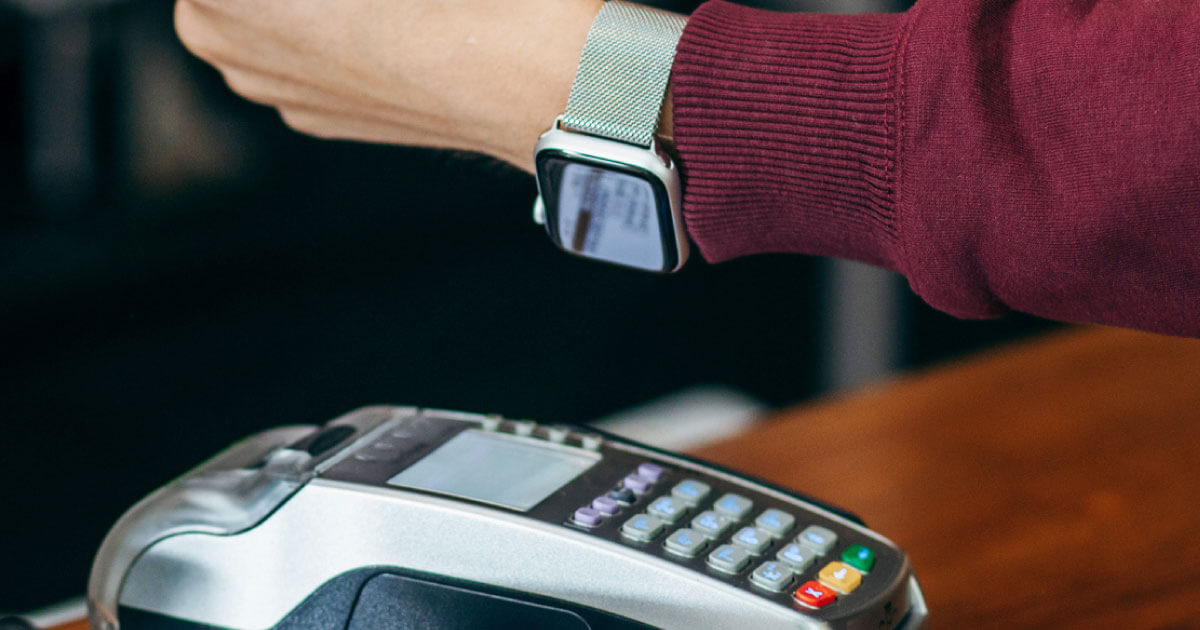 Since its outbreak late last year, COVID-19 has had a devastating impact on the world. However, one positive effect of the coronavirus pandemic is that it has made people more aware of health and wellbeing. Since its onset, the public has taken an interest in becoming more physically active.
The mindfulness trend has also prompted a wider adoption of wearable connected electronic devices.
The International Data Corporation (IDC) noted wearables shipments increased by over 50 million units year-over-year despite the widespread pandemic related lockdowns. Facing restricted mobility and limited recreational options, the public started buying smartwatches and hearables to jumpstart their home workout routines.
That said, analysts predict the sector's explosive popularity is not indicative of a passing fab. GlobalData anticipates the wearables market, valued at $27 billion in 2019, will be worth $64 billion by 2024. Electronics manufacturers should see this unexpected digital trend as a once-in-a-lifetime product development opportunity.
New Smartwatch Products Have Incredible Potential
IDC's wearables forecast indicated the smartwatch segment would experience a compound annual growth rate (CAGR) of 14.3 percent through 2024. The firm believes that section of the wearables market has the greatest potential for expansion because of their multifaceted appeal.
Adults like smartwatches because they are stylish, increasingly feature-rich, and can help them achieve their fitness goals. Parents like that they help keep track of their younger children with embedded GPS chips. And the elderly appreciate their ability to provide alerts about worrying changes in their blood pressure, heart rate, and blood oxygen levels.
Because of their cross demographic intrigue, small and medium-sized enterprises (SMEs) should consider adding a smartwatch to their lineups. Firms could find success by designing their offerings to attract one particular group, say older adults with sophisticated taste. Companies might also be well served by designing highly durable but affordable electronic wristwear for kids.
Regardless of their target market, SMEs should utilize quality parts in their smartwatch projects to ensure optimum product quality.
For instance, Shenzhen Longsys Electronics Co. Ltd's NAND-based FS704B2R1CH6A2KDE MCPs are ideal for use in new wearable electronics projects. Despite their incredibly small package size, the line offers remarkable performance, flash memory density, and minimal power consumption. When embedded in the smartwatch, these chips can support the biometric and positioning data collection features consumers want.
Hearables Provide More than Just Music
Another wearables market section SMEs should consider pursuing is the hearables segment. According to IDC, its annual unit shipments are expected to rise from 234.3 million this year to 396.6 million in 2024.
Why does the analysis firm predict hearables will become so much more popular in the next four years? The organization offers two reasons; shifting design preferences and increased health awareness.
First, several major handset manufacturers decided to phase-out 3.5mm headphone jacks a few years ago. Because of that paradigm shift, wireless earbuds became the new default way for people to connect to smartphones.
Second, fitness-focused mobile application developers realized they could improve their products by guiding users through their workout routines. By providing users with video or audio coaching, designers made their apps more enjoyable and engaging.
As the public has become more mindful about exercising in the post-pandemic era, hearables became essential home workout gear. Firms that release new Bluetooth earbuds that are remarkably stylish, affordable, or comfortable can become market leaders within half a decade.
SG Micro Corp offers a range of nano power operational amplifiers to help companies launch their innovative earbud products. For example, the SGM8142 comes in micro small outline (MSOP-8) and small outline integrated circuit (SOIC-8) packages. Since the components only draw 350nA of quiescent current per amplifier, they are tailor-made for next-generation hearables.
For those interested, using Sourcengine's Quote It sourcing page can help with procuring the SGM8142.
Once-in-a-lifetime business opportunities are called that because they do not come around very often. But when they do, it is incumbent upon firms to seize them as quickly as possible. The data strongly indicates the post-pandemic wearables market has cultivated one such opportunity. SMEs with an irrepressible desire to transcend to the next level should not let it pass them by.
Article Tags