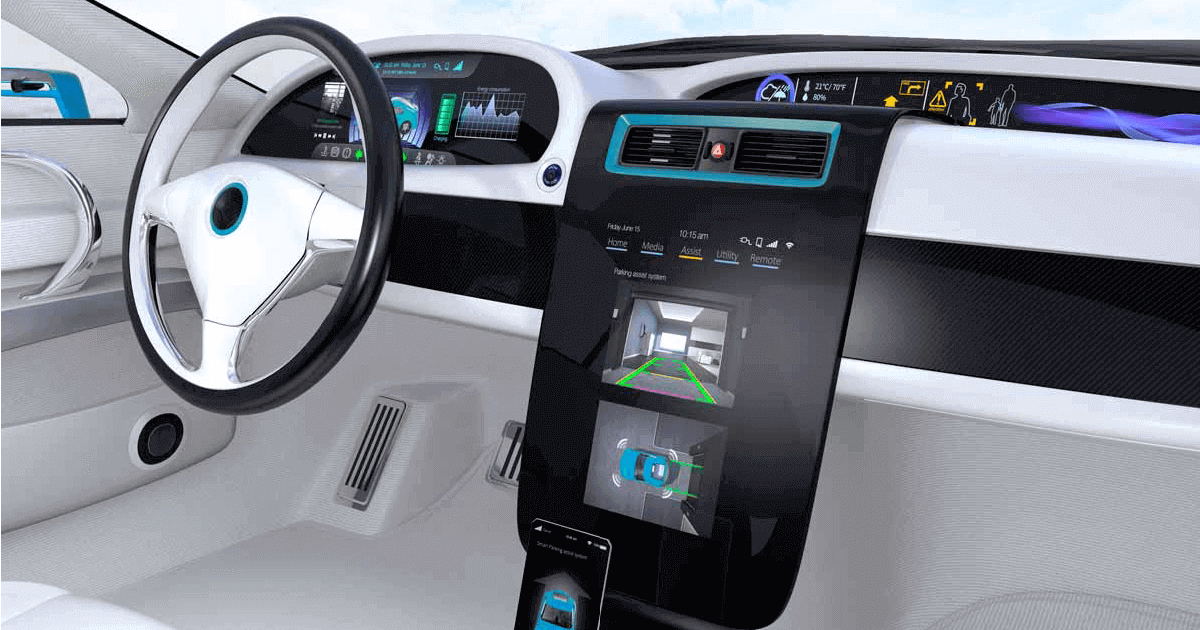 With 2021 finally here, it is clear that certain trends have emerged due to the pandemic that will shape the components industry this year. The virus massively disrupted the global automotive sector in the first quarter. While the segment as a whole is still recovering, electric vehicles (EVs) are estimated to grab record-high market share this year.
Recent developments within the sector indicate battery-powered personal transports will continue to rise in popularity next year.
EV manufacturer Tesla shattered its all-time delivery record in the third quarter. Legacy carmaker General Motors filled the preorder allotment for its GMC Hummer EV electric pickup truck within one hour in October. The demand for new, non-gasoline powered transports is real and intense.
What should manufacturers, both OEM and EMS, do in reaction to this trend? Simple: Develop next-generation vehicle cockpits systems as soon as possible.
Why EVs Are So Popular
Although cars that run on electricity have existed since the 1800s, they have only recently attained mass appeal. Factors like technological advancement and increasing environmental awareness have played a big part in making EVs popular. But so has their novelty.
A contemporary, battery-powered personal transport cockpit has several features that differentiate it from a traditional (fossil fuel) powered auto interior. As opposed to traditional vehicle gauges, EVs have large interactive panels that provide drivers with key operational information. They also provide riders with routing data, multiple exterior camera views, and onboard entertainment.
Those features make EVs feel less like cars and more like comfortable third spaces along with work and home. Their digitalized nature also appeals to younger consumers who do not want to be disconnected from their personal networks, even when going to the grocery store.
Market watchers believe battery-powered vehicles will reach their inflection point very soon. In fact, Cairn Energy Research Advisors predicts EV sales will jump by 36 percent next year.
Sourcing the Right Components
As with all products, the key to designing appealing, digital car cabin systems is sourcing the right components.
For EV cockpits, manufacturers need parts that meet the durability requirements of contemporary automotive systems. When a smartphone or wearable device crashes, user annoyance is typically the extent of the consequences. On the other hand, if a crucial EV system fails while a car is driving down a highway, the outcome could be much more serious.
That's why companies should use parts like Walsin Technology Corporation's WR Series Thick-Film Resistors in the EV projects.
The chipmaker made the product family with high-grade ceramic shells and aluminum oxide cores to ensure their reliability. The line is available in a range of package sizes to give engineering teams multiple configuration options. The WR Series also boasts an operational temperature range of -55°C to 155°C, so they can function in hot California summers and icy Norwegian winters.
Walsin's resistors are valuable because they allow companies to deploy their new solutions in every region. But firms should also look to source components that let them become pioneers in their target markets.
The Next Big Thing
ABI Research anticipates the 2020s will be the decade when vehicle gauges fall out of fashion. That means the EV cockpit sector is about to become more lucrative but also more competitive.
Manufacturers that want to stand out should consider blazing new trails rather than following existing market leaders.
For example, today's digital car cabins feature multifaceted infotainment centers that riders can interact with via a large touchscreen display. But Microchip Technology launched a controller chip, the MGC3140, that offers an alternate pathway forward.
The component is a high-performance 3D motion and gesture tracking controller suitable for automotive, industrial, and medical applications. Microchip built a custom recognition suite into the chip to identify drivers, their proximity, and hand movements with remarkable accuracy.
With some programming, the MGC3140 can facilitate the production of gesture-controlled infotainment centers. In addition to being innovative, those systems would not be subject to interference from thick gloves, sweat, and spilled drinks like current EV cockpit systems. That's the kind of innovative feature that can make a car model more attractive than others in its class.
The Future Is Now
Research organization MarketsandMarkets predicts the EV industry will experience a compound annual growth rate of 11.9 percent through 2025. That means worldwide automobile electrification is not some futuristic possibility but an inevitable advancement.
As battery-powered vehicles become commonplace, consumer preferences will change. Drivers will seek out EVs with robust cockpit systems that address their needs and spark their imaginations.
By prioritizing the creation of new digital car cabin devices, manufacturers can be a part of the industry's evolution. As with any emerging market, the companies that stake their claim in the new territory first will enjoy the greatest benefits. On the other hand, the firms that hesitate in the face of systemic change will be lost.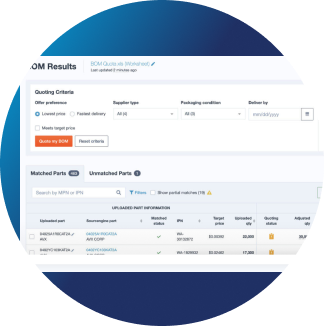 Quotengine: Your Ultimate BOM Tool
With Quotengine's real-time data on over 1 billion part offers, managing your BOM effectively has never been simpler.
Upload Your BOM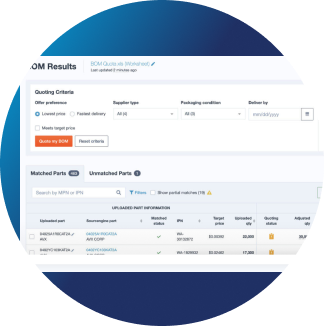 What's Your Excess Worth?
Real-time market data, quick response time, and unique price offers to help you maximize your return on excess inventory.
Get an Estimate