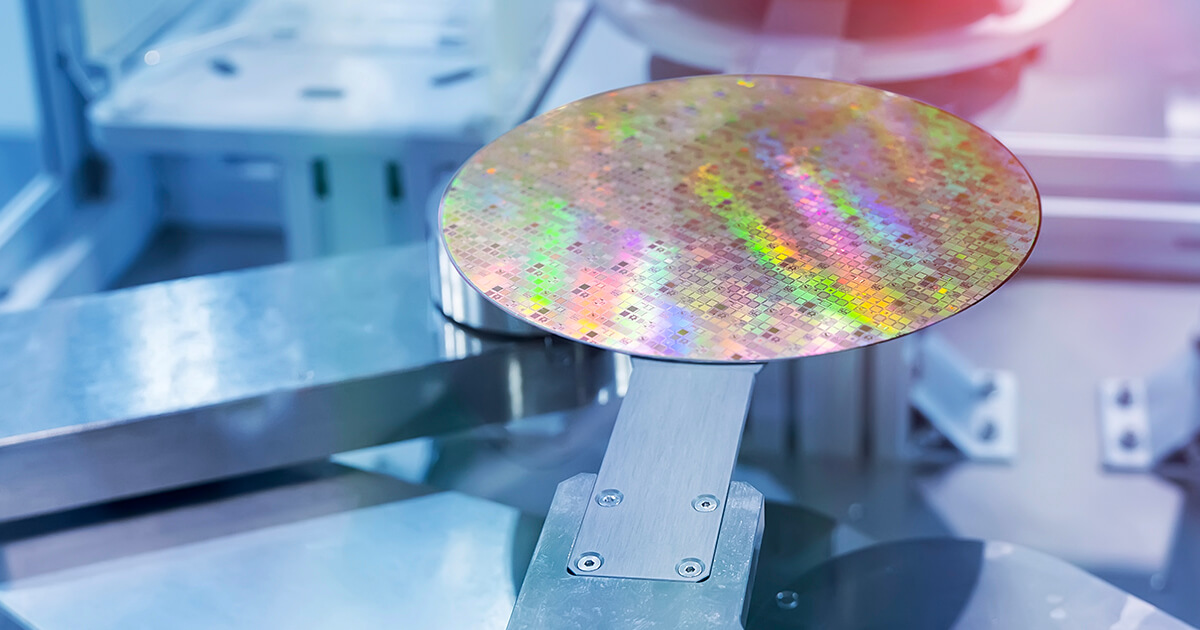 According to Mordor Intelligence, the global market for electric vehicles will grow from $171.26 billion in 2020 to $725.14 billion in 2026. The combination of government subsidies and tax breaks and consumer interest in EV capabilities is driving the segment's 27.19 percent compound annual growth rate.
In response, leading chipmakers have begun increasing their gallium nitride (GaN) and silicon carbide (SiC) component output to facilitate the evolution and take advantage of the massive business opportunity. The reason is that "third-generation" semiconductors have power density and wide bandgap characteristics that make them ideal for automotive applications.
In the past, top car companies have resisted equipping their fleets with GaN/SiC parts over cost concerns. But recent chip manufacturing innovations have the potential to the production of those components better and more affordable.
Understanding SiC and GaN Components
Today, manufacturers use silicon to make electronic components that power everything from semiautonomous driving systems to 5G substations. The material has proven to be exceptionally versatile and has played a foundational role in the digitalization of society. However, over time, manufacturers found that other compounds can produce greater performance.
For example, GaN parts possess remarkably high power density and energy efficiency. The material can be used to make electronic devices smaller and less power-intensive. Moreover, Navitas Semiconductor Inc. discovered third-generation semiconductors could help slash EV charging times by nearly 60 percent. The startup also found that gallium nitride can improve a battery-powered automobile's range by 5 percent.
Another benefit of GaN-on-silicon components is that firms can fabricate them using existing chipmaking methodologies. That means OEMs, CMs, and EMS providers will not need to invest in expensive new equipment to jump on EV-related market opportunities.
In addition, SiC parts have the potential to expedite the world's adoption of new energy vehicles. Microelectronics made with the material can handle thousands of volts and operate normally in high temperatures. They also offer low resistance, enabling them to transfer higher power rates and dissipate less heat than silicon semiconductors. Accordingly, silicon carbide parts can give battery-powered automobiles 5 to 10 percent more range.
EV market leader Tesla uses SiC chips for its fleets' e-powertrains, inverters, and onboard chargers.
Despite their undeniable advantages, automakers resisted bringing SiC and GaN parts into their supply chains due to concerns about cost. Third-generation semiconductors are more expensive to produce than their silicon counterparts because they are mass-produced. Plus, the complex and less advanced processes used to create next-generation microelectronics can result in smaller yields and impurity-plagued components.
But some equipment providers and chipmakers are working to overcome those obstacles.
Better Third-Generation Semiconductors from More Vendors
Last month, Applied Materials released two new production systems that make silicon carbide chip fabricating better and more cost-effective.
One persistent issue in working with SiC is that the material is rigid but brittle, making them difficult to polish. Currently, manufacturers typically use relatively small 150mm wafers to render SiC components to avoid creating performance-hindering scratches. But Applied Materials' Mirra Durum CMP system can prepare SiC wafers three times smoother than the previous generation.
Companies can also use the new system on discs as wide as 200mm, which can produce twice the chip yields of 150mm discs.
Applied Materials also unveiled the VIISta 900 3D hot ion implant system. The tool enables users to implant negatively or positively charged ions (dopants) into SiC products. By introducing a small impurity to the wafer, dopants can enhance component conductivity and power efficiency. The firm's new tools will empower chipmakers to create SiC parts with generational upgrades at a lower cost.
As it happens, Cree and Onsemi have invested heavily in silicon carbide technology. The former company sold its LED unit for up to $300 million to fund the development of its third-generation parts. The latter spent $415 million to acquire GT Advanced Technologies, a SiC materials supplier.
Along similar lines, DigiTimes reported that Infineon Technologies and STMicroelectronics are developing new SiC and GaN components like peripheral microcontroller units (MCUs).
The publication also noted Microchip Technology recently debuted a fully configurable digital gate driver that offers several levels of protection and control for SiC MOSFET power systems. The item has applications for transportation segment products and is compatible with third-party SiC modules.
As third-generation semiconductors grow easier and less expensive to make, they will become more appealing to automobile manufacturers. Because they can give EVs significant performance upgrades, new energy vehicles will become more competitive in the global marketplace. Consequently, Mordor Intelligence made need to revise its 5-year forecast in light of the industry's rapid and game-changing technological leaps.
Article Tags