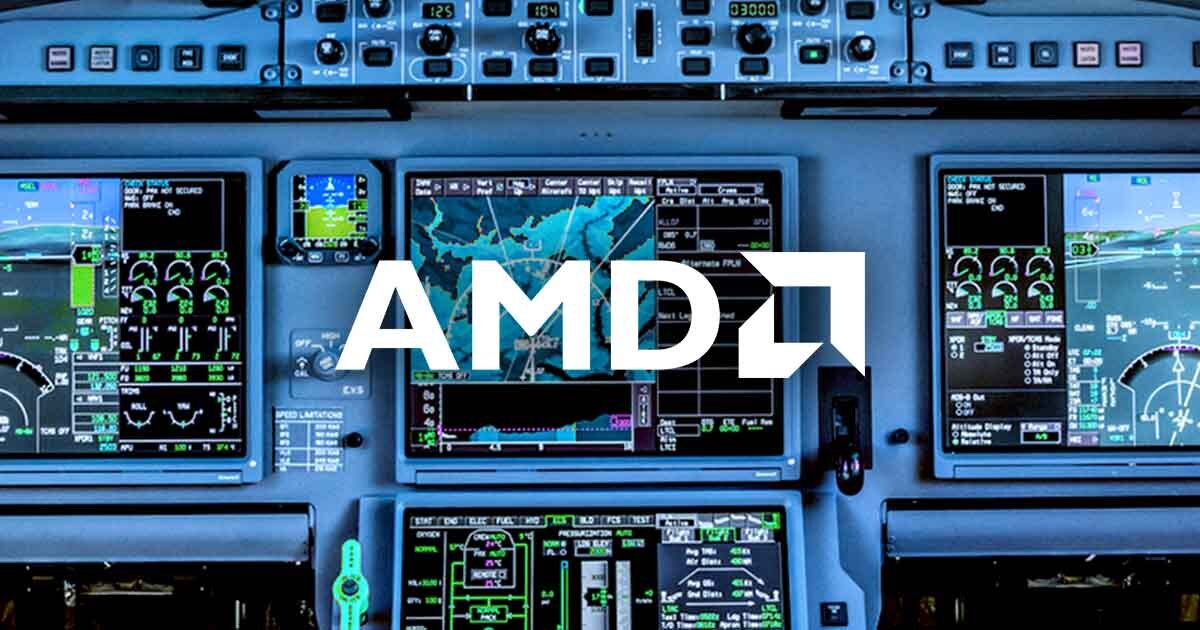 Advanced Micro Devices (AMD) recently filed a patent for a system-on-a-chip (SoC) with a central processing unit (CPU) and field-programmable gate array (FPGA) capabilities.
The SoC could enable much greater performance by offloading specific CPU tasks to an embedded FPGA with a custom instruction set. Since FPGAs are highly effective at data center optimization, the hybrid component might be a future server product.
As it happens, AMD announced plans to acquire Xilinx, the world's foremost FPGA provider, for $35 billion last October. At the time, the company said the purchase would help it grow its presence in multiple sectors, including the data center market.
AMD's Potentially Game-Changing Patent Filing
AMD's patent filing is very intriguing because it indicates a breakthrough in the development of computing technology.
The document describes a chip that features "one or more reprogrammable execution units which can be programmed to execute different types of customized instructions." That means the product could direct the reprogrammable unit to handle complex tasks, like accelerating data center workloads. At the same time, the CPU could utilize its resources to execute other functions independently.
Data center providers utilize the FPGAs in their servers because they can be reprogrammed with updated instruction sets. But that flexibility also means they lack the power of high-end processors with x86 cores. AMD's patent depicts an SoC that can theoretically run data center software and accelerates artificial intelligence (AI) inference simultaneously.
Previously, the technology industry charted CPU performance upgrades with characteristics like transistor density and chip area. Semiconductor manufacturers have poured billions of dollars into researching and developing processors with increasing complexity and smaller size. But AMD's documents outline a product that sidesteps Moore's law while bolstering component efficiency through design innovation.
Apple utilized a similar strategy with its M1 chip, which has a CPU, a graphics processor unit (GPU), and neural cores in the same package.
When Will AMD Launch its Hybrid SoC?
AMD applied to patent its hybrid SoC on December 31, 2020, which suggests it will not be released right away.
In addition, Tom's Hardware reported on a possible leak of the firm's next-generation server processor last November. Labeled "EPYC 7763," the item features some robust technical specifications, like 64 cores, 128 threads, and a 250MB L3 cache. The product is based on Taiwanese Semiconductor Manufacturing Corporation's (TSMC) high performance 7nm FinFET. If the leaks are accurate, the chip will be a powerful CPU that will let AMD become more competitive in the data center market.
However, the "EPYC 7763" probably is not the hybrid SoC described in AMD's patent application.
For one thing, the chipmaker recently stated it plans to debut a new product line, codenamed "Milan," in early 2021. Since AMD only applied to patent its hybrid processor last New Year's Eve, it will not launch in that timeframe. Based on its past release cycle, the firm will probably not refresh its server lineup until 2022.
Instead, AMD will probably introduce its pioneering SoC as part of "Genoa," the generation of chips it said will succeed Milan. The company stated Genoa products will feature Zen 4 architecture and will utilize a 5nm node.
As new chipsets are announced and being to arrive this year, all eyes should be on AMD as they seem poised to break barriers.
‍
Article Tags