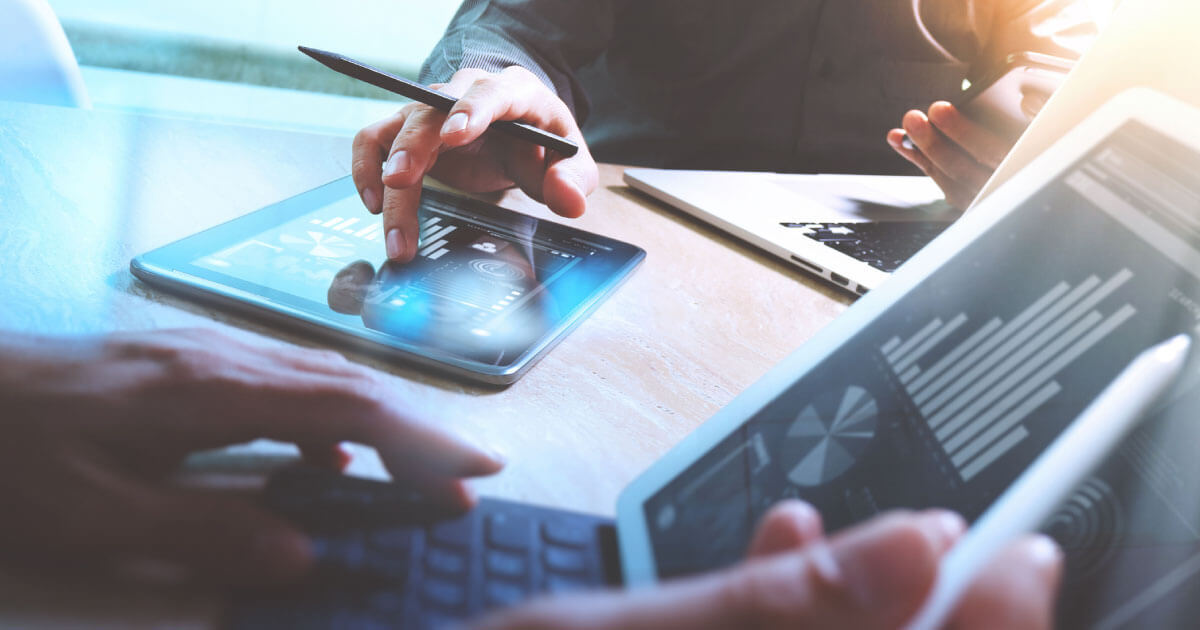 Research group IC Insights recently published a report ranking the world's top ten best-selling semiconductor manufacturers for the first six months of 2020. Despite the impact of the coronavirus pandemic, most firms did well, and three companies stood out because of their double-digit growth during the first half.
Here's a closer look at how Intel, Nvidia, and the Taiwanese Semiconductor Manufacturing Company (TSMC) thrived in the face of adversity. There are many lessons to be learned here for technology leaders and their companies.
Intel Prepared for the Worst
According to IC Insights, Intel grew its business by 22 percent year-over-year during the first half of 2020. The chipmaker saw increased demand for its products as the pandemic prompted a widespread transition to working from home.
Intel's reputation played a big part in its first-half growth, but so did the availability of its chips.
In March, CEO Bob Swan posted an article noting his firm had an on-time delivery rate of over 90 percent. The executive explained that the manufacturer kept its business on track because it established a Pandemic Leadership Team 15 years ago. The crisis response group took action early in the coronavirus's onset to protect its global workforce's health and well-being.  
If the company's response had been slower, it could have encountered worksite outbreaks that potentially would have disrupted production and logistics activities. Instead, the brand's ready-state mindset allowed it to continue serving its customers even in the middle of a viral pandemic.
Electronics makers should follow Intel's example and make their brands more robust with internal disaster response teams. This not only helps keep company members safe in the midst of global crisis, but it also keeps a factory's production line running. How so? Firms, like Intel, can digitize their supply chains to increase visibility, forecasting accuracy, and resiliency.
Digitization is highly beneficial to OEMs and CMs in general, but having access to holistic manufacturing and logistics data in a crisis situation is mission-critical.
Nvidia Expanded its Horizons
IC Insights also noted how Nvidia improved its sales by 40 percent annually in the first six months of 2020. Like Intel, the company experienced a revenue surge because of coronavirus related demand for product. In its case, the chipmaker's recent success can also be attributed to the versatility of its catalog.
Over the last few decades, Nvidia has established itself as a preferred brand among gamers because of its high-performance graphics cards. But in recent years, the chipmaker highlighted its products' utility in optimizing computing performance and strived to become a leading data center provider. The firm has also expanded into the self-driving vehicle, factory automation, and telecom markets.
After the pandemic hit, Nvidia's revenue spiked as companies from a host of industries bought its products to enhance their computing capability.
Nvidia's first-half sales would not have been so impressive if it was just a gaming hardware company. The chipmaker's sales upswing underlines the importance of maintaining a diverse but focused catalog. A multifaceted portfolio allows OEMs and CMs to react to sudden changes in consumer purchasing behavior with maximum agility.
TSMC Out Innovated its Competitors
Finally, IC Insights reported on TSMC's first-half revenue, which is up by 40 percent from 2019. The research organization notes the brand's revenue growth is due to strong demand for its 7nm nodes from smartphone manufacturers. In its second-quarter financial results press release, the company stated its bottom line also benefited from brisk sales of its 5nm wafers.  
One reason TSMC has done so well is the uniqueness of its offerings. The brand is one of only two chipmakers capable of mass-producing 7nm products and is the only company manufacturing 5nm wafers at volume. In addition, the firm intends to begin risk production of its 3nm nodes in 2021.
By operating at the leading edge of the industry, TSMC can provide its clients with incomparably sophisticated electronic components. The company's prioritization of developing new technology will secure its market dominance while its rivals struggle to reach its current level of engineering achievement.
The lesson OEMs and CMs should take from TSMC's first-half triumph is to set the pace instead of playing catch-up. Manufacturers do not overtake their rivals by replicating old innovations. Instead, companies can become industry leaders by continually pushing forward and looking to address tomorrow's market needs and preferences.  
Takeaways for Maximum Growth
Although IC Insights' report concerns the components field, its findings apply to the wider electronics industry. Specifically, the firm found manufacturers focused on volatility preparedness, product diversity, and innovation can thrive even in a challenging market environment. In an unsteady post-pandemic landscape, OEMs and CMs should take IC Insights' observations to heart and embrace resilient business practices today.
‍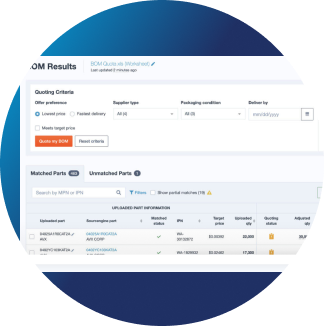 Quotengine: Your Ultimate BOM Tool
With Quotengine's real-time data on over 1 billion part offers, managing your BOM effectively has never been simpler.
Upload Your BOM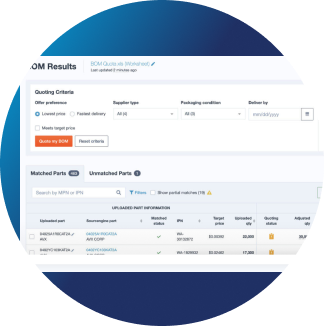 What's Your Excess Worth?
Real-time market data, quick response time, and unique price offers to help you maximize your return on excess inventory.
Get an Estimate