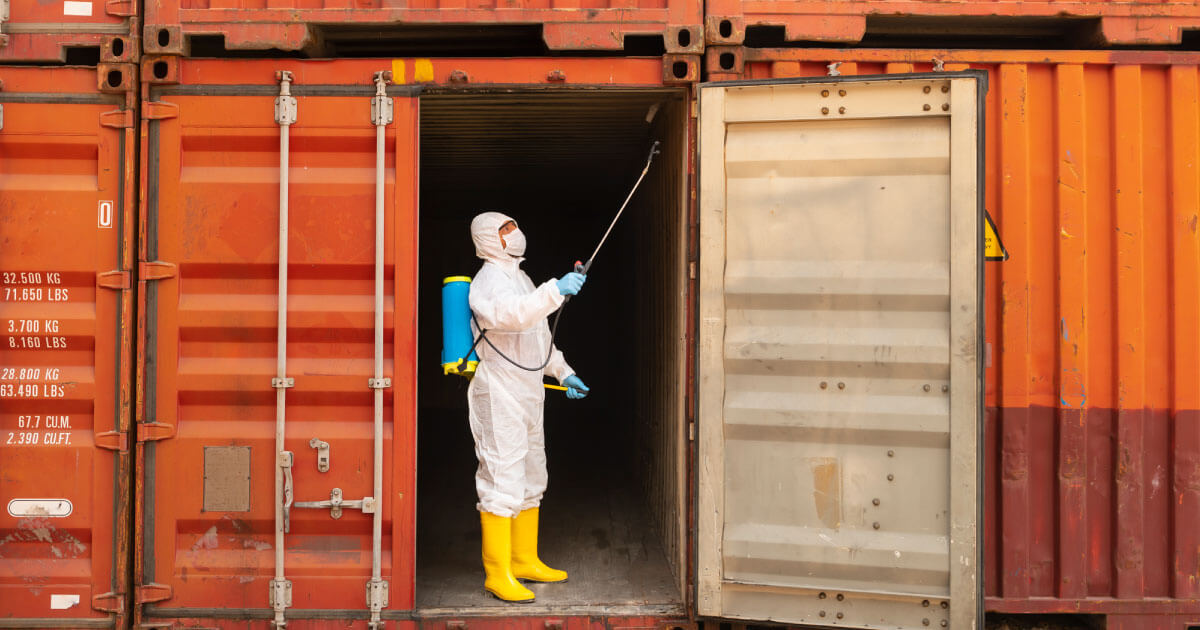 For electronics manufacturers, a stable supply chain is like a healthy circulatory system. The regular influx of new materials and the outflow of finished products allow OEMs, ODMs, and EMS providers to grow and thrive. Unfortunately, the 21st century is increasingly challenging firms with new problems like the coronavirus pandemic, which threatens the industry's well-being.
However, there are some steps manufacturers can take to mitigate the most daunting procurement issues and logistics difficulties.
Understand Supplier Risk
In January 2020, Forbes posted a very insightful article concerning the-then recent coronavirus outbreak's impact on global manufacturing. To halt the spread of the severe respiratory ailment, the Chinese government issued widespread quarantine mandates. As a result, large industrial complexes based in Shenzhen, Shanghai, and Suzhou temporarily ceased production for several weeks.
Many large corporations restarted their factories soon after Beijing lifted lockdown orders. But several long-established organizations struggled with sourcing key raw materials and transporting goods internationally. Those problems caused companies like Apple and ITT Inc. to withdraw their quarterly earnings guidance because their supply chain visibility disappeared.
In similar fashion, an unforeseen trade tension suddenly arising between nations can disrupt any chain. Smart companies precisely monitor their logistics costs to keep profit margins robust. However, an unforeseen international incident or policy change can result in the issuance of costly new industry-specific tariffs. In the contemporary marketplace, manufacturers can unexpectedly find themselves saddled with double-digit trade duties that push lucrative shipments into the red.
Although manufacturers cannot predict or prevent trade wars or pandemics, consulting group McKinsey & Company offers a mitigation solution: firms should understand the risks its suppliers are currently facing. In practical terms, that means maintaining regular communication with vendors, closely monitoring macroeconomic conditions, and documenting production and shipping disruptions.
OEMs, ODMs, and EMS providers can meaningfully reduce their supply chain risk by better understanding, and even anticipating, the challenges vendors face.
Have Options at the Ready
Once manufacturers have created a partner risk monitoring framework, they need to prevent supply chain disruption by establishing thorough contingency plans.
That process should start with identifying problem suppliers and creating relationships with alternate vendors. Enterprise resource management (ERM) software can help procurement specialists track their partners' past compliance violations, production cost overruns, and shipping delays. Compiling this information will help firms replace partners that become unreliable. ERM programs can also help sourcing professionals keep an eye on adverse influences like inclement weather and geopolitical instability.
OEMs, ODMs, and EMS providers can and should leverage technology whenever possible to bolster their supply chain resilience.
On that note, manufacturers should also consider utilizing an electronic components e-commerce marketplace in their procurement operations. A platform can simplify and expedite the sourcing process, as well as provide firms with a range of supplier choices and alternate part suggestions.
After all, the more prepared a company is, the more options it will have available when things go wrong.
Digitize the Production Line
While external factors can have a significant negative impact on the company's bottom line, so can internal production problems. Manufacturers can encounter major supply chain problems because of outdated tools, systematic errors, and organizational gaps. However, firms can mitigate the risk presented by those issues by digitizing production lines.
Manufacturers might be able to get along with aging machinery and unconnected legacy systems right now, but that condition is not sustainable. Over time, problems like unexpected equipment breakdowns, software interoperability complications, and lost assets can erode a firm's profitability. Even worse, an inability to consistently meet production or shipping deadlines can harm an organization's brand reputation.
By bring sensors, artificial intelligence (AI) programs, and Internet of things (IoT) platforms to the factory floor, organizations can greatly improve their operational efficiency.
Connected robotic systems can generate alerts that notify manufacturers about equipment issues before they happen. IoT monitoring platforms can meticulously track inventory and post notifications when certain items near depletion. Networked machinery can seamlessly transmit data across the factory to keep production moving at a brisk pace.
The bottom line is any company that relies on other businesses must live with a certain amount of hazard exposure. But manufacturers who maintain robust market intelligence, prioritize vendor flexibility, and embrace digital transformation will keep their 21st century supply chain risks at a minimum.
‍
Article Tags