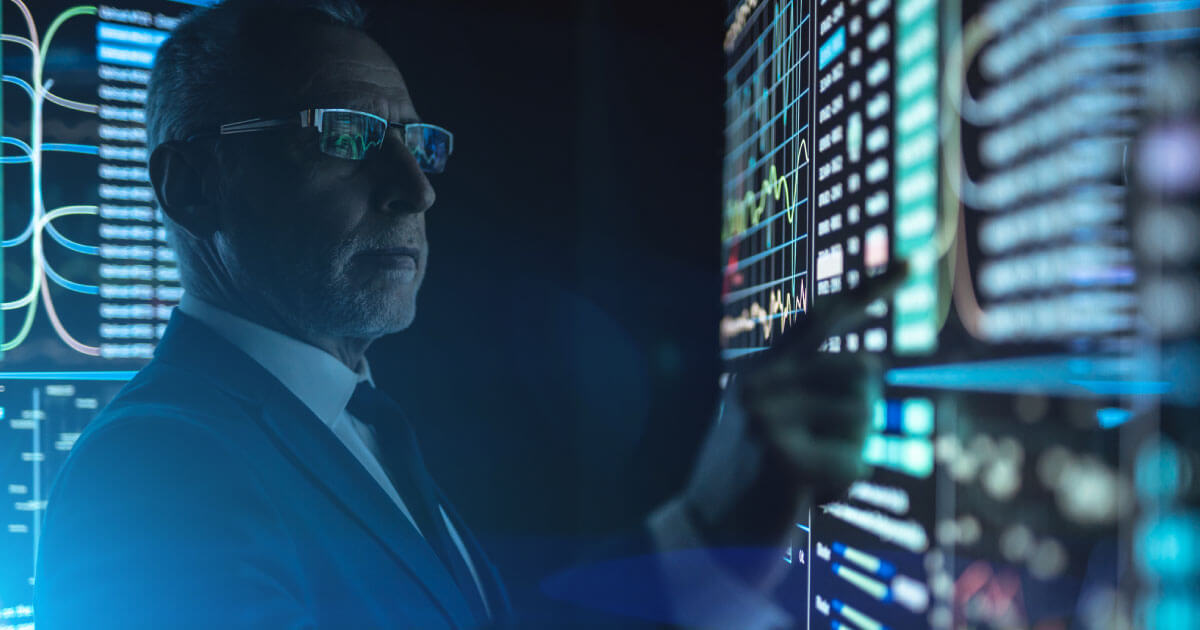 For buyers, digital supply chains can be a highly effective means to an end. By harnessing the power of technology, procurement specialists can overcome sourcing issues and better inform their part choices. However, from an executive's perspective, the adoption of new connected tools and processes serves a broader purpose; it can help ensure an enterprise's future success.
Here are three reasons a CEO should adopt a digital supply chain solution. In the end, it will make his manufacturing company more resilient, profitable, and competitive.
Supply Chain Digitization Protects Brand Reputation
One of the most important responsibilities a CEO holds is to protect a brand's reputation. Being known for dependability and quality is essential to growth for both established firms and burgeoning enterprises. Accordingly, executives should take steps to digitize their supply chains to protect their organizations from potential brand name disruptions.
Let's say an OEM gets its NAND modules from manufacturers that also supply a leading video game console maker. In Q2, the gaming company begins volume production of its new memory-intensive system and decides to double its output quota to meet demand. As a result, the suppliers increase their NAND prices and lead times, which disrupts the OEM's Q3 production plans.
The electronics firm might have to delay the holiday season launch of its new flagship and raise its MSRP, which would alienate its retail partners and consumers.
Had the OEM in this scenario digitized its supply chain, it could have avoided sustaining potentially devastating brand reputation damage. If it integrated its ERP system with digitized supply chain platforms, it would have known about the gaming company's NPI cycles and ordering habits. A digitized brand could have used a global online electronic components marketplace like Sourcengine to make a JIT order from one of over 2,600 traceable suppliers.
Leaders resistant to supply chain digitization leave their firms susceptible to risks that can undo years of careful brand management in a single afternoon.
Supply Chain Digitization can Improve Profitability
Another important reason CEOs should embrace supply chain digitization is that it can make their companies more cost-effective.
Professional services firm, PricewaterhouseCoopers (PwC), found companies that integrated connected systems and automated tools into their operations considerably improved their financial results. The group noted businesses that implemented digital supply chain systems cut expenses by 6.8 percent and increased revenue by 7.7 percent annually.
Companies achieved those gains by sharing information with their partners via ERP systems, utilizing Internet of Things (IoT)-enabled asset tracking tools, and deploying artificial intelligence (AI) programs to optimize their supply chain capabilities.
Consultant group McKinsey recently published a paper that supports PwC's conclusions. The firm noted one of its clients lowered their inventory by 20 percent after a digital platform helped it uncover lead time and purchase order errors. The same company also enjoyed a 20-30 percent productivity boost once it upgraded its systems with new technology. The group ultimately determined businesses that embrace supply chain digitization can increase their annual pretax earnings by 3.2 percent.
Often, notions of systematic overhauls are paired with abstract and untested ideas about future financial improvements. However, PwC and McKinsey's data shows there are tangible benefits to using digital tools to update the supply chain.
Supply Chain Digitization can be a Competitive Advantage
Despite their proven utility and financial rewards, many firms have yet to embrace digital transformation. A PwC survey of 1,155 global manufacturers found two-thirds had barely begun or not started optimizing their operations with technology.
However, research group Gartner notes corporations are quickly moving away from the analog procurement and logistics model.
The firm estimates by 2023, 50 percent of large global companies will utilize AI programs, IoT systems, and advanced analytics platforms in their supply chain operations. OEMs that cannot anticipate supplier chokepoints, identify expansion opportunities, and promptly address logistics challenges will struggle to maintain retailer partnerships and brand visibility.
It is worth noting that digital transformation initiatives often fail because of how they are implemented. Most commonly, programs do not deliver the desired ROI because executives did not communicate their purpose, strategy, and goals to their teams. Without clearly enunciated expectations and guidelines, lasting cultural changes are impossible. For that reason, CEOs interested in the tangible benefits provided by digitization need to oversee their execution directly.
Executives with vision understand the future does not wait for individuals or companies to adjust to change. Consequently, firms that thrive in tomorrow's global landscape will be those with leaders that embrace supply chain digitization today.
‍
Article Tags