Hand Pad 60/Case - ScotchBrite 7447B
3M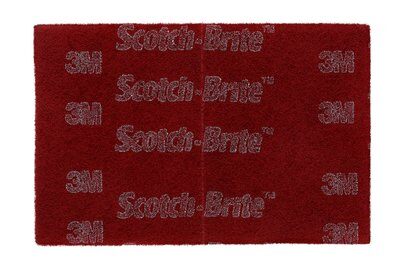 Product Description
3M Scotch-Brite™ 7447 Pro Hand Pad offers superior cleaning and finishing performance because of its aluminum oxide abrasive material. The product can condition glass, porcelain, metal, and plastic surfaces without rusting or splintering. The item is also highly resistant to loading, tearing, and shredded.
Product Specifications
Aluminum Oxide
Low heat retention
High durability enables extended usage
60 pads in each case
Single part RFQ by 3M.
1

traceable

supplier

for

Hand Pad 60/Case - ScotchBrite 7447B

available
1

traceable

supplier

available
Includes

:

Scheduled shipping up to a year

3 year warranty
Supply Attributes

Supplier Availability

Price

Quantity

Total

Supply Attributes

Featured offer

Date Code

Within 2 years  

Pack Type

Bulk

 

Pack Condition

Full factory pack

Supplier Type

Factory direct

Supplied By

Supplier Availability
Price
Quantity
Total