Earplugs Dispenser Refill 7100088422
3M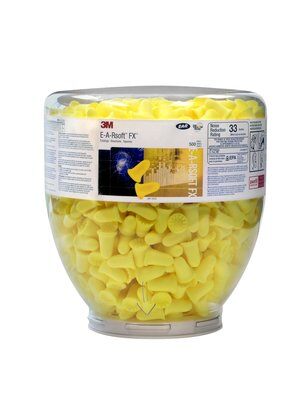 Product Description
3M™ designed its FX™ earplugs to provide a high level of hearing protection while also being pleasant to wear. The product seals the ear canal with soft, polyurethane foam to protect the user's hearing. Each pair is easy and quick to insert and remove.

Product Specifications
33dB noise reduction rating
Yellow
Uncorded
500 pairs per bottle, four bottles per case
Negotiated savings, bought with a click.
0
suppliers for Earplugs Dispenser Refill 7100088422 available
0
suppliers available