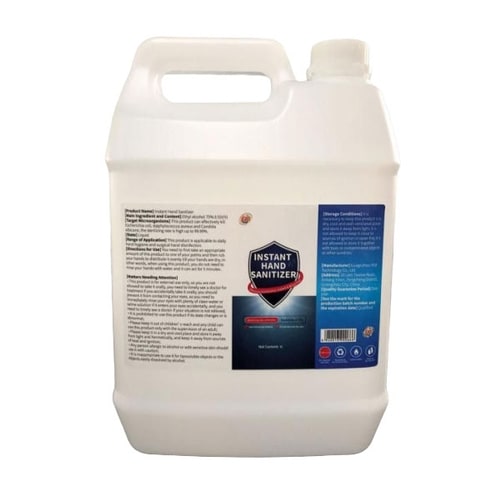 Instant Hand sanitizer
FDA approved & verified
Size: 4 Liters
Main Ingredient and Content: Ethyl alcohol 75%
Target Microorganisms: This product can effectively kill Escherichia coli, staphylococcus aureus and Candida albicans; the sterilizing rate is high up to 99.99%.
State: Liquid (Gel)
Range of Application: This product is applicable to daily hand hygiene and surgical hand disinfection.
See our other available PPE products
Negotiated savings, bought with a click.
1

traceable

supplier

for

HAND SANITIZER

available
1

traceable

supplier

available
Includes

:

Scheduled shipping up to a year

3 year warranty
Supply Attributes

Supplier Availability
Price
Quantity
Total

Date Code

Packaging

Pack Condition

Supplier Type

2,071

Delivery Date