Register for Event
Register for Event
Join us in Würzburg, Germany for EMS-Tag 2021
Largely considered one of the most important events for the electronic manufacturing industry, EMS-Tag 2021 brings together, managing directors and executives from ems providers, in-house manufacturers, and suppliers to discuss and review the topics that move the industry.
Visit Sourcengine's panel at 11:15 a.m. CEST where our Director of Enterprise Sales for EMEA, Michael Mühlenhoff will be presenting Supply Chain 4.0, a brief synopsis is listed below.
As the semiconductor industry slowly recovers from the COVID pandemic, logistics bottlenecks, and component shortages, now is the time to prepare for the future and re-evaluate Supply Chain 4.0.
The data integration of information of electronic components or systems (PCN, prices, legal requirements ROHS, REACH), from suppliers (manufacturer, distributor, or from third party suppliers like CircuitByte, Luminovo, Baysoft, ETIt, CalcuQuote etc.), together with fully automated API inquiry and order processing to the own ERP system, decides decisively on the competitiveness of customers (OEM's) and their service providers (EMS's).
We would like to give an overview of the rapid development, starting from historical procurement methods (fax, phone, internet), search sites (2.0) like Octoparts, FindChips, netCOMPONENTS, etc, and the further development of e-commerce platforms, including semiconductor manufacturers and distributors webshops as well as Sourcengine (3.0) together with the future digitalization of the supply chain via data automation API (4.0). In addition, challenges will be addressed and possible solutions provided, such as interface connection via API, which significantly improves productivity overnight, in order to make the company fit for the future.
‍Planning on attending? Email us to get a special discount code.
Presenter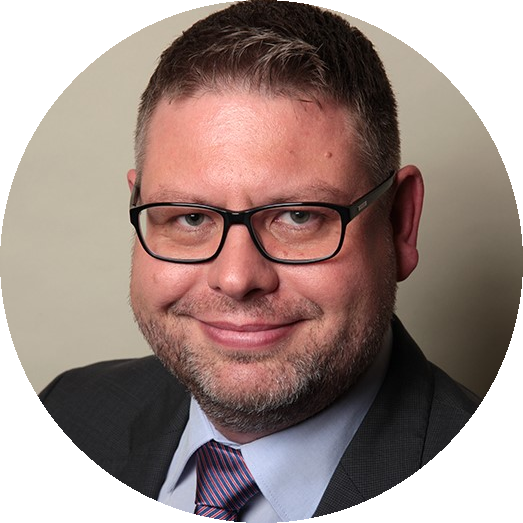 Michael Mühlenhoff
Director of Enterprise Sales, EMEA
‍
About Michael:
Dipl.-Ing (FH) Michael Mühlenhoff has been working in the electronics industry for more than 15 years. With a degree in automotive engineering, specializing in aircraft, his career in component sales led him from Key Account Manager, Distribution Manager, Regional Sales Manager and Managing Director of a specialty distributor to Branch Manager of a semiconductor manufacturer for obsolete components at Rochester Electronics in the DACH region.  
Furthermore, he supported EMS and OEM companies with technically sophisticated software (IHS Markit) for areas of obsolescence risk management.  
Since 2020, Mr. Mühlenhoff has been the Director of Enterprise Sales for the EMEA region, responsible for driving the digitalization of the supply chain for Sourceability's customers as well as their digital products and services. 
‍
Interested in a private demo? Schedule an appointment with one of our global Sourcengine representatives.