With these great features

Open RFQs with your AVL

Import your bill of materials, invite approved vendors and negotiate price and availability for estimated annual usage (EAU); all on one platform. Get the quote you need at a fixed price point for an extended period. Avoid long lead times and the inevitable shortage scramble.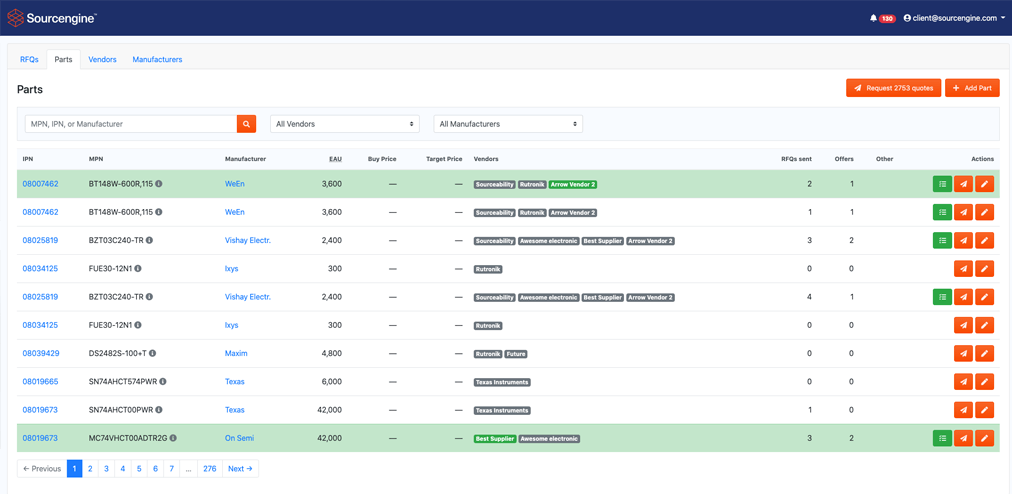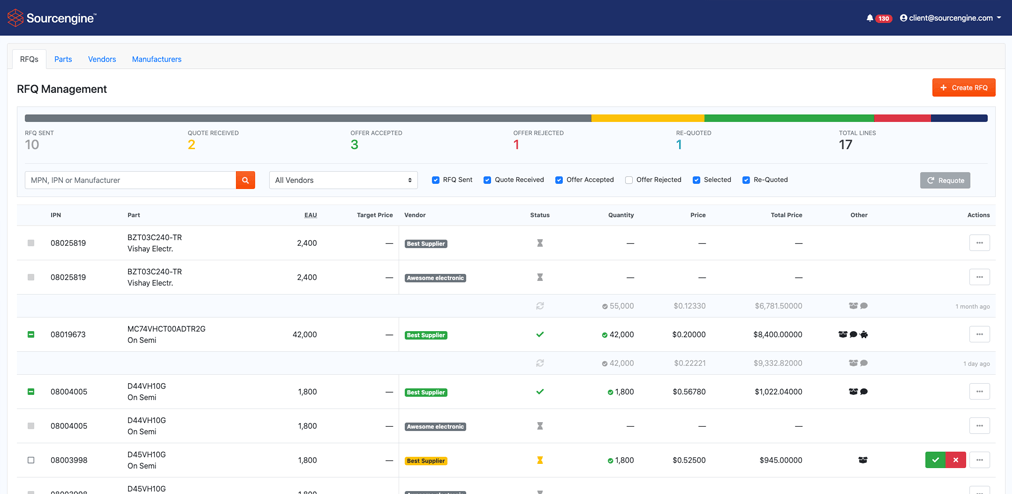 Built for EMS and Contract Manufacturers...

Easily send and manage requests via your RFQ portal. Sort by vendor and manufacturer dropdown menus, send multiple RFQs at once to your AVL and receive quotes. Then accept, reject or negotiate.

...by keeping component vendors in mind

Vendors can view all incoming RFQs from their portal, quote customers and quickly see which offers have been accepted. Vendors and customers can communicate on every line of the RFQ directly through a built-in messaging system.

Register today. We'll onboard you and get your enterprise dashboard set up, so you can start relaxing!