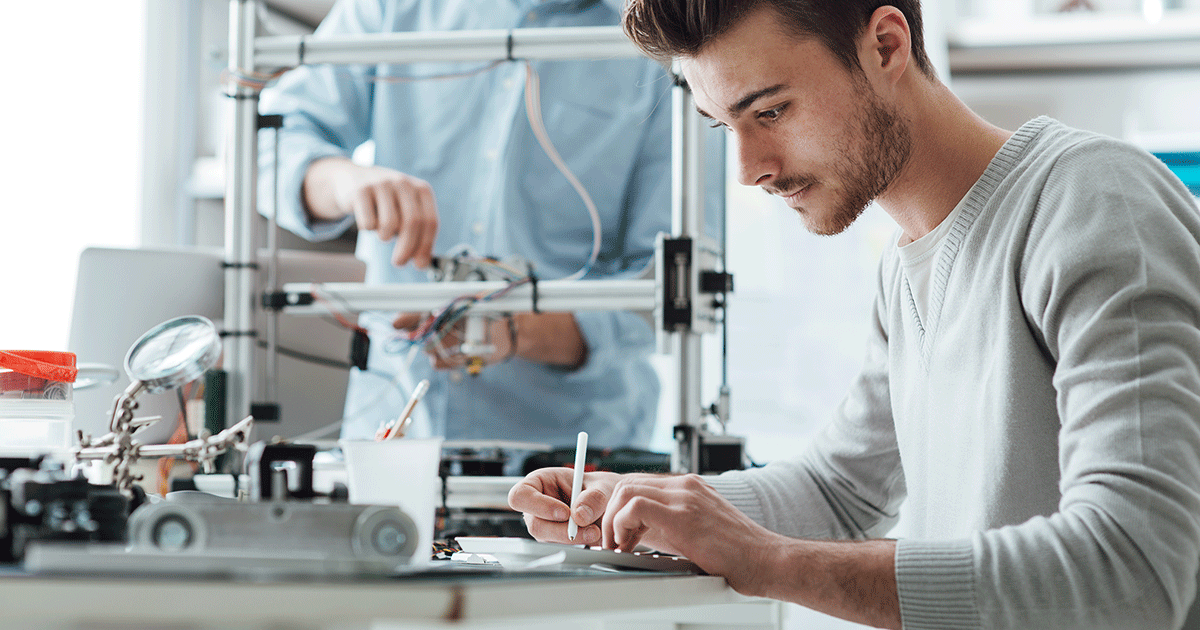 Over the last few years, Sourcengine witnessed the ingenuity that drives the electronics industry firsthand.
We have watched as leading chipmakers develop generation after generation of groundbreaking microelectronics. We have seen new devices and equipment launch that have facilitated new levels of connectivity. And we have witnessed society embrace digitalization to erase boundaries and transcend limitations.
Because of that firsthand experience, Sourcengine knows that today's engineers can find solutions to even the most complicated problems.
We also understand that tomorrow's designers and developers will need some help preparing for the future's challenges. To that end, we have created the Sourcengine Engineer's Scholarship! We want to contribute to the tuition of a college/university engineering major who has a forward-looking perspective. If you think that might be you, check out the details below!
Application Requirements
A 1,000-word essay on the topic "What is the biggest challenge facing the semiconductor industry in the 2020s?"
Sourcengine Engineer's Scholarship Amount
$1,000
Eligibility Criteria
Sourcengine Engineer's Scholarship applicants are required to be enrolled, or set to be enrolled, as a full-time student at an accredited U.S.-based college or university for the forthcoming fall semester. Online, international, and undocumented students are encouraged to apply. Applicants must be majoring or set to major in engineering.  
Deadline
Students need to turn in their Sourcengine Engineer's Scholarship essays before June 30, 2022.
‍
A winner will be announced by August 15, 2022.
How to Apply:
Send an email to scholarship@sourceability.com with your essay attached as a .doc or .pdf file before the deadline. Your email should include your:
Full Name
Phone Number
College/University Name
College/University Mailing Address
Approval of Scholarship Terms and Conditions
Proof of College/University Enrollment via attached .doc, .jpeg, or .pdf.
Acceptable Sourcengine Engineer's Scholarship Proof of Enrollment Documents:
Acceptance Letter
Recent Transcripts
Tuition Receipt
Terms & Conditions
All Sourcengine Engineer's Scholarship essays must be original work created by the student. Only one entry per applicant. Sourcengine will discard all duplicate applications. There is no fee to apply for or claim the scholarship. By applying for the scholarship, applicants affirm that all information they provide is accurate and complete. Applicants will retain all rights to their essays.
Sourcengine will only use student information to contact them regarding their application. Applicants will not need to supply sensitive personal information to apply for or claim the scholarship.
Students can request the deletion of their data, and Sourcengine will delete all candidate information once the scholarship selection is complete. Sourcengine will not knowingly sell, trade, or otherwise transfer students' data.
Article Tags